Conversations at MOCA: Memory and Identity: A Reflection on My Name is Maryan
Wednesday, 09/14/2022-, 07:00 pm-08:00 pm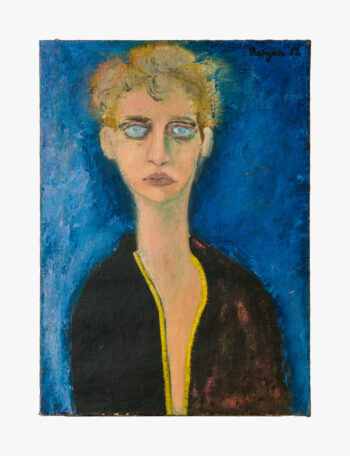 Museum of Contemporary Art, North Miami (MOCA)
770 NE 125th Street,
Miami, Florida, 33161
Website
Cost: Free
Requiring social distancing? YES
Requiring masks? OPTIONAL
Providing hand sanitizer? NO
Conversations at MOCA is an ongoing public lecture series, aimed at bringing forward discourse on a variety of topics to engage our community of voices. This Conversation is part of the ongoing public programming around the ground breaking exhibition My Name is Maryan.
The Polish-born artist who came to be known as Maryan grew up in a traditional, working-class Jewish family, before being captured by the Nazis and imprisoned at various forced labor camps, as well as the Auschwitz and Birkenau concentration camps. The sole survivor of his family, the young artist shed his name after the War and became Maryan in a radical act of self-definition. His iconoclastic, ground-breaking work, presented at the Museum of Contemporary Art North Miami, speaks simultaneously of traumatic loss and the resilience of the human spirit.
Participants are invited to join a walk-through of this powerful exhibition followed by an inspiring conversation, as a panel of scholars explores the multiple and profound connections between Maryan's biography and oeuvre and the concepts of identity and memory. Panelists include Dr. Helen Sachs Chaset, Board Member, Miami Dade Holocaust Survivors; Dr. Luna Goldberg, Education Manager, Jewish Museum of Florida, FIU; and Dr. Rebecca Friedman, Director, Wolfsonian Public Humanitites Lab, FIU. The conversation will be moderated by Dr. Martin Palouš, Director, Václav Havel Program for Human Rights and Diplomacy at FIU. This event will be co-sponsored by Ruth K. and Shepard Broad Distinguished Lecture Series.
For more information, please visit:
https://111401.blackbaudhosting.com/111401/Conversations-at-MOCA-Memory-and-Identity-A-Reflection-on-My-Name-is-Maryan