NoMi Art Walk
Saturday, 04/16/2022-, 03:00 pm-09:00 pm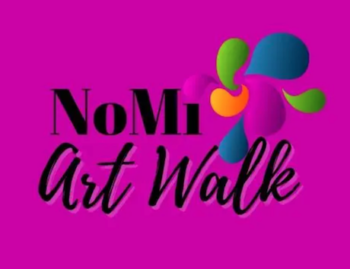 Liberty Gardens Park
715 NE 125th St.,
North Miami, Florida, 33161
Website
Cost: Free
Requiring social distancing? NO
Requiring masks? NO
Providing hand sanitizer? NO
The North Miami CRA hosts the first NoMi Art Walk at Liberty Gardens Park in North Miami, Saturday, April 16th 3:00PM – 9:00PM.
NoMi Art Walk offers an evening of pop-up exhibits, live musical performances, an interactive kids' art zone, plentiful food and beverage options, and a wonderful line-up of family activations taking place throughout the day, including:
• Artisan Market & Wine Tasting with Downtown NoMi Businesses, 3:00 pm – 9:00 pm
• Kids Art Zone, 3:00 pm – 5:00 pm
• Music by Cooley Mack, 3:00 pm – 5:00 pm
• NoMi Talent Show featuring School of Rock North Miami, 5:00 pm – 6:00 pm
• Music by Lance-O from Kulcha Shok, 6:00 pm – 9:00 pm
Attendees will be able to visit participating, newly opened breweries, restaurants, and a winery in the Downtown North Miami corridor. New this month, North Miami's "Wine Walk", coinciding with NoMi Art walk, will feature generous discounts and wine tastings from local businesses including Sommelier Valley, Tomato & Basil, and more!
Can you sing or have amazing talent you wish to show off? Have a band that really knows how to jam?
Or know of a group that has mad skills?
Enter The NoMi Art Walk Talent Show that takes place during NoMi Art Walk!