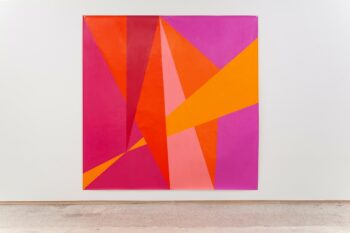 Summer Exhibition Openings and Resident
Wednesday, 06/08/2022, 07:00 pm – 09:00 pm
Oolite Arts
924 Lincoln Road
Miami Beach, Florida 33139
Contact Phone Number (305) 674-8278
Website
Entry Fee: Free
Oolite Arts presents two new summer exhibitions: "Lean-To," Oolite's annual artist-in-residence exhibition featuring works by 15 Miami-based artists, and "At The Edge," highlighting six female artists who are working in hard-edge abstraction. Both exhibits open Wednesday, June 8 at 924 & 928 Lincoln Road with a public reception from 7 to 9 p.m. During the special evening, art lovers can tour the two exhibits and visit the current resident artists in their studios to gain insight into their creative practices. RSVP at https://oolitearts.org/event/summer-exhibition-openings-resident-night/.