Path of the Panther: Movie Release
Friday, 02/24/2023-04/30/2023, 10:00 am-11:00 pm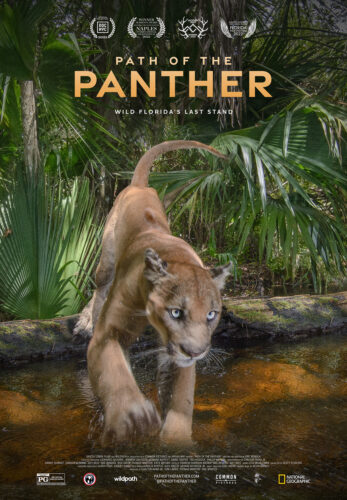 Regal South Beach Theater
1120 Lincoln Rd Mall, Miami Beach, FL 33139,
Miami Beach, Florida, 33139
Buy Tickets
Cost:
The documentary features world-renowned National Geographic photographer Carlton Ward Jr. and was written and directed by Eric Bendick. Tom Winston of Grizzly Creek Films produced alongside Carlton Ward Jr. and Tori Linder of Wildpath. Award-winning actor and activist Leonardo DiCaprio serves as executive producer with Jennifer Davisson, Phillip Watson of Appian Way Productions, Howard G. Buffet, Ted Haddock, and Sigrid Tiedtke. The award-winning film will be released in over 40 theaters in Florida with several theaters in the local area! Moviegoers can look up their local theater and purchase the tickets above. Path of the Panther' will air on National Geographic and Stream on Disney+ this Spring!