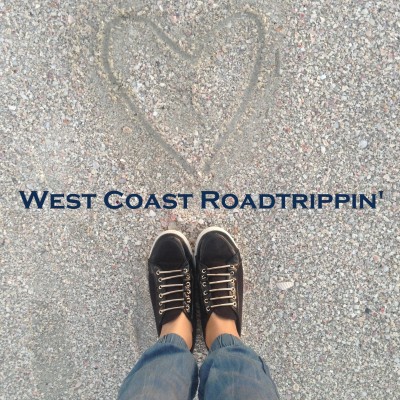 Last week we spent time on Florida's west coast and explored some cool spots that as Miami residents we rarely get to visit. Our road trip took us to three distinctively different venues and they were all awesome. Check out our fashion travel diary for the scoop on where to go and, more importantly, what to wear when you go west coast roadtrippin'.
1. Smallwood Store
This historic trading post was established in 1906 by Ted Smallwood on the coast of Chokoloskee Island. Its remote and isolated location established the store as the go-to purveyor of goods and mail services for the area's settlers. Thanks to its critical role in the daily life of pioneers, it was also a center for political activity for some time. Today the Florida Heritage Site is a museum that provides insight into Florida Pioneer History. For $5, you can view the original goods that have been at the store since it closed for business in 1982 and learn about the store's past.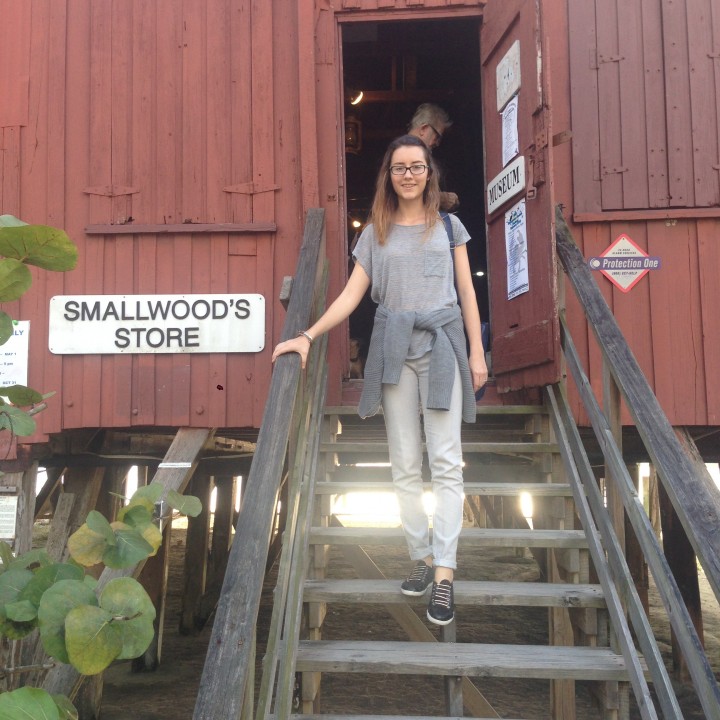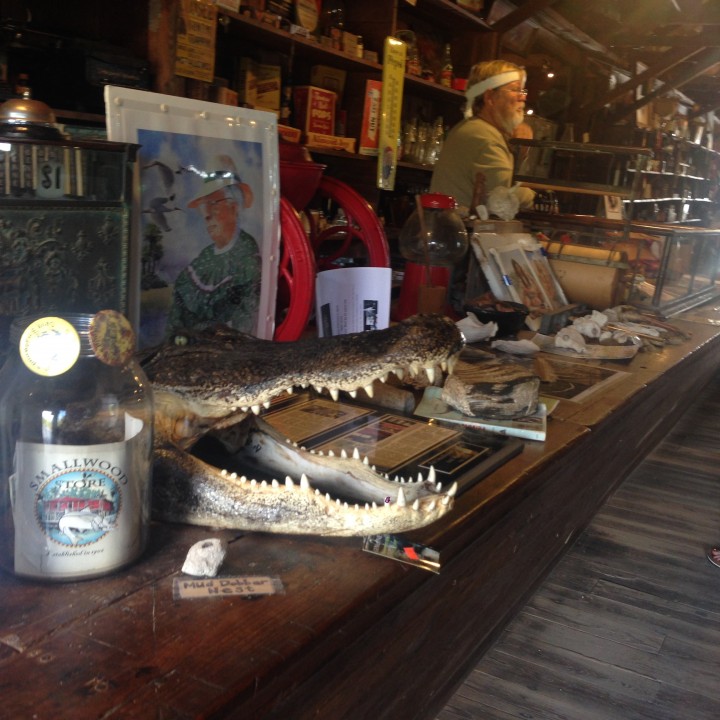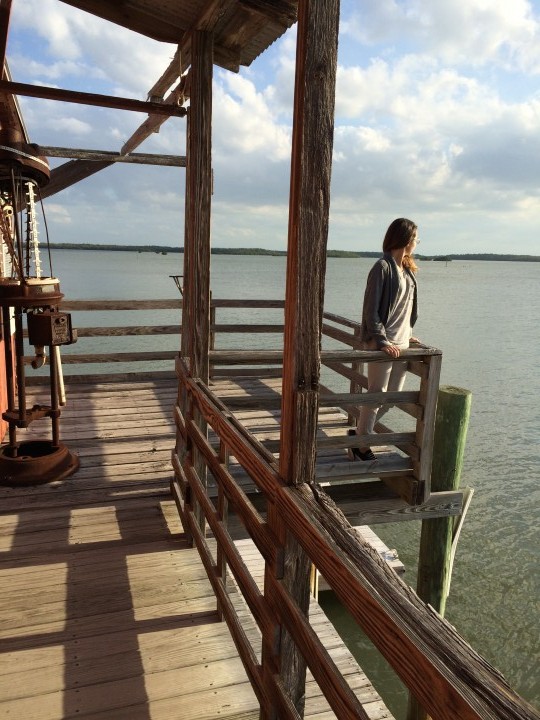 2. Camellia Street Grille
We have to confess that our trip to the Everglades City area was primarily driven by food – Camellia Street Grille's food to be exact. We had heard fabulous feedback on the Florida and seafood-inspired comfort food being served at this quirky local joint and had to try it for ourselves. The food was incredible. We enjoyed a quarter pound of boiled shrimp, a homemade crab cake sandwich, an herb salad, and a key lime pie milkshake. The herb salad was especially delicious, maybe it was the fact that most of the ingredients were grown on the property. And the shake? It. Was. Phenomenal. We talked about how good it was ("like key lime pie in a cup") for about 30 minutes on the ride home.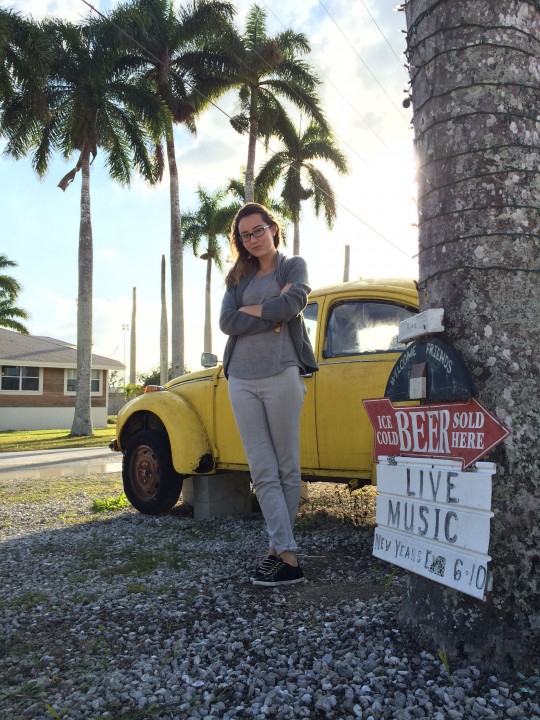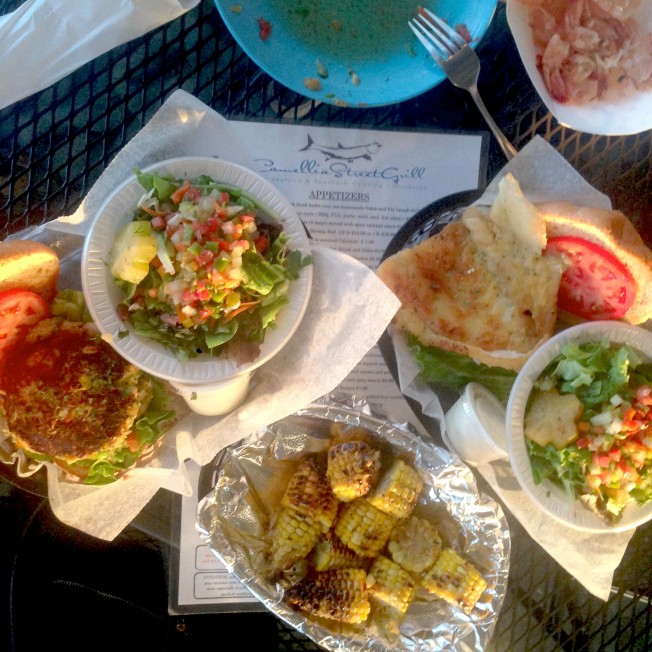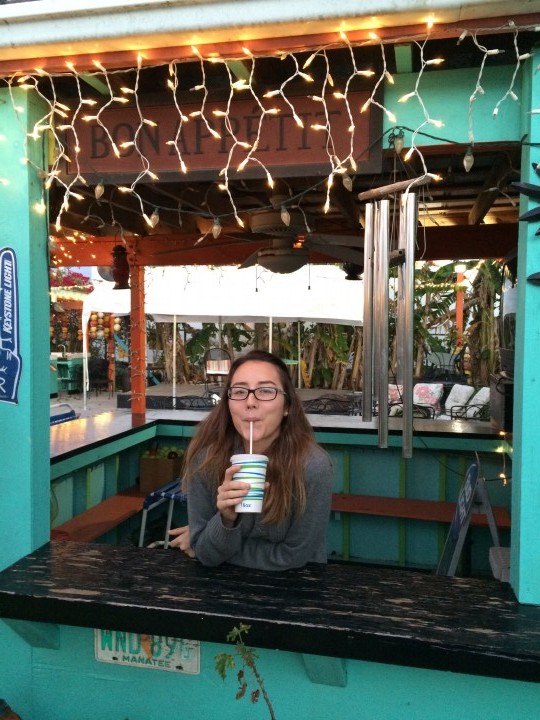 3. Clearwater Beach
During our trip, we also stopped to take a peek at the sandy pastures of our western neighbors. To be honest, we're partial to our white, sandy beaches and our Art Deco life guard stands. But there's something to be said about watching the sun set on the ocean and enjoying the quiet, empty beaches of Clearwater. After all, a beach is a beach.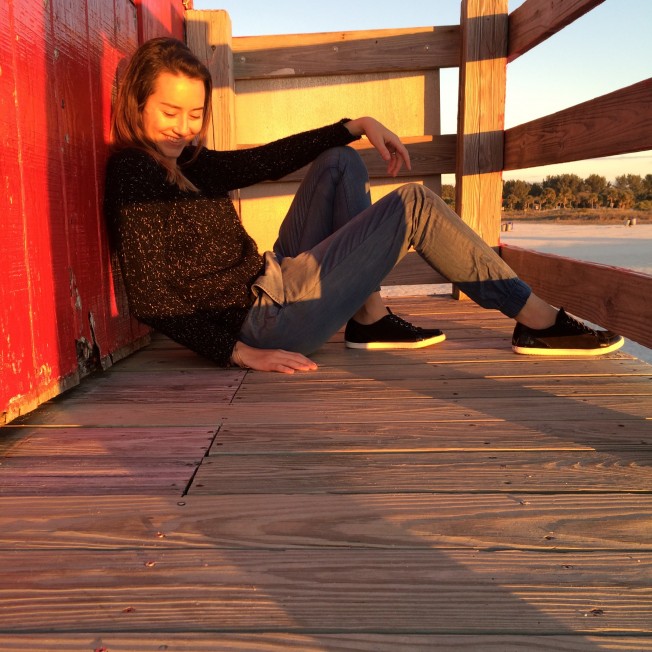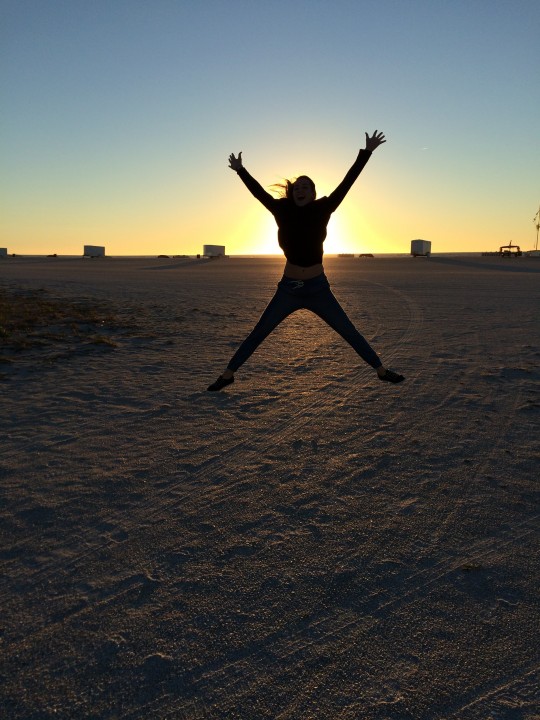 Smallwood Store & Camillia Street Cafe Outfit
Grey Draped Sweater – H&M (similar here and here)
Grey Short Sleeve T-shirt – Forever 21 (similar here)
Grey Jeggings – American Eagle (similar here)
Shoes – Aldo Gimello Sneakers
Clearwater Beach Outfit
Black and Gold Sweater – American Eagle (similar here)
Joggers – Bullhead Denim Co. Knit Jean Jogger Pants via PacSun
Shoes – Aldo Gimello Sneakers