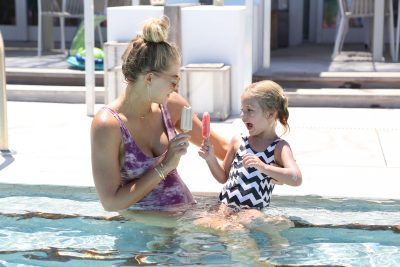 Have you ever suffered from FOMO? Well, every time I leave Miami I'm plagued by major fear of missing out and last weekend it hit an all time high as Brad and I jetted off to California right smack in the middle of Miami Swim Week. Swim Week is one of my favorite weeks of the year for three reasons: (1) it is my chance to catch up on the swimwear trends of the upcoming season, (2) the rosé and champagne filled parties are always super fun, and (3) I can stock up on bikinis at bargain prices. Alas, this year it was not meant to be for me but I was super grateful that #ThankYouMiami contributor Celeste was able to capitalize on (and cover) the beautiful chaos in our absence. Thanks to her excellent reporting and our ace investigative skills, I was fully aware the entire time of how much awesomeness I was missing while out of town. Here are the five Miami Swim Week 2016 moments that elicited the most FOMO:
1. Miami Fashion Bloggers modeling at Miami Magazine's Splashion 2016
On Wednesday, July 13 several Miami Fashion Bloggers, including our tot-loving, trouble-making friends Evelyn Torres of Brickellista Files and Kelly Saks Guerra of Kelly's Kloset, kicked off Miami Swim Week by strutting their stunning bikini bodies down the runway. The event started off like your run-of-the-mill swimwear runway show but the blogger babes turned it into an entertaining affair by putting their personalities on full display. I award full points to Ginger Harris who broke out a flawless bird of paradise pose on the catwalk. (I mean, I can't even get my leg half as high in the comfort and privacy of a yoga studio.) Way to show the world that Miami bloggers bring it, ladies!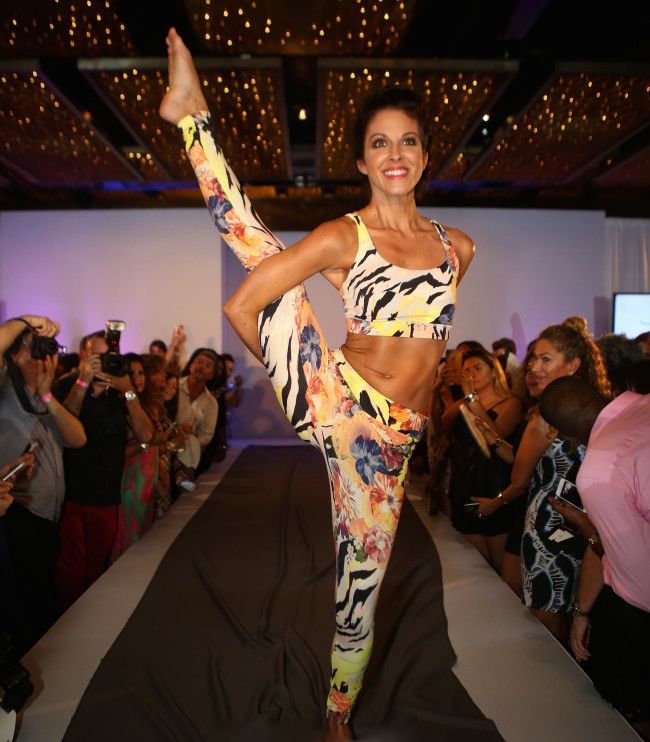 2. 6 Shore Road by Pooja x Jose Cuervo's #BeachToBar Party at the FAENA Hotel
On Friday, July 15 it was all about the 6 Shore Road by Pooja x Jose Cuervo limited edition swimsuit collar. Celeste reports:
"Right upon entry we were greeted by Jose Cuervo stocking up the pool bar with amazing ready-to-drink margaritas, in every flavor you might have ever fantasized. Although we can definitely vouch the deliciousness of every flavor after trying them all, the refreshing watermelon margarita was our favorite and the perfect poolside companion during 6 Shore Road by Pooja's Resort 2017 reveal. Across the pool we could see pastel florals swaying in the wind and decorating the crowns and bodies of 6 Shore Road's girls—until surprise host Adrienne Bailon brought the unique designs over for a closer look. (We were delighted to have the pleasure of catching up with her and admiring the curve hugging one piece she was rocking!) From the collection, the long sleeve one-piece caught our eye because it looked feminine and the model vouched for how comfortable it was to wear. That said, the entire collection was beautiful in its retro-inspired goodiness. It's exciting to see a comeback of one pieces and those retro high waisted bikini bottoms past generations had the pleasure of experiencing back in the day."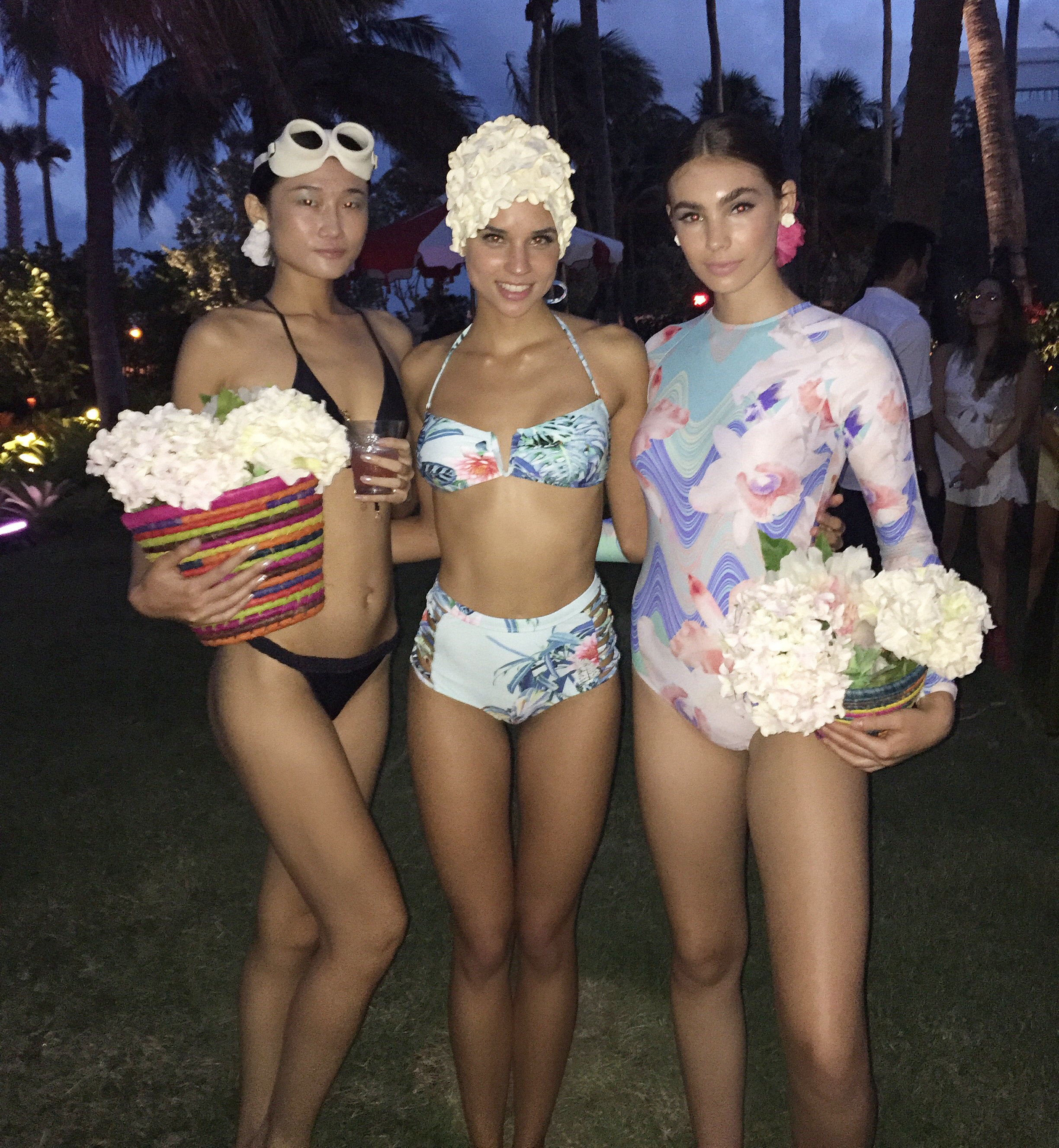 3. ESCAPE Miami at The Sagamore Hotel
Back for its 4th year in a row, the ESCAPE Miami Style Lounge curated by Annie Vazquez of The Fashion Poet and Peroni was hot, hot, hot. Celeste recounts:
"On Saturday July 16 the ESCAPE Miami Style Lounge transformed the usually serene environment of the Sagamore Hotel into a hustling-and-bustling pool party celebrating Miami's visionary entrepreneurs. We stopped by to meet local up-and-coming businesses who were showcasing their products on-site. The main attraction was the fashion show launching ZK Swimwear by the beautiful Zuleyka Rivera. The former Miss Universe 2006's swimwear line may be inspired by her home of Puerto Rico, but thanks to its delicately crafted patterns and tropical vibes fits seamlessly in the Miami style. Pool parties can get messy—especially given how brutally hot this summer has been—so we couldn't have been more grateful for ESCAPE Miami's beauty vendors. We were able to keep ourselves looking (and smelling) presentable with our DIY signature scent from Akscent Perfumes, beautifully braided tresses by Blo Blow Dry Bar, and expertly groomed brows from the Brow Lash Brow Bar. They worked hard to us on fleek from head to toe, while we cooled off with deliciously naughty mango slushies by Kryogenifex."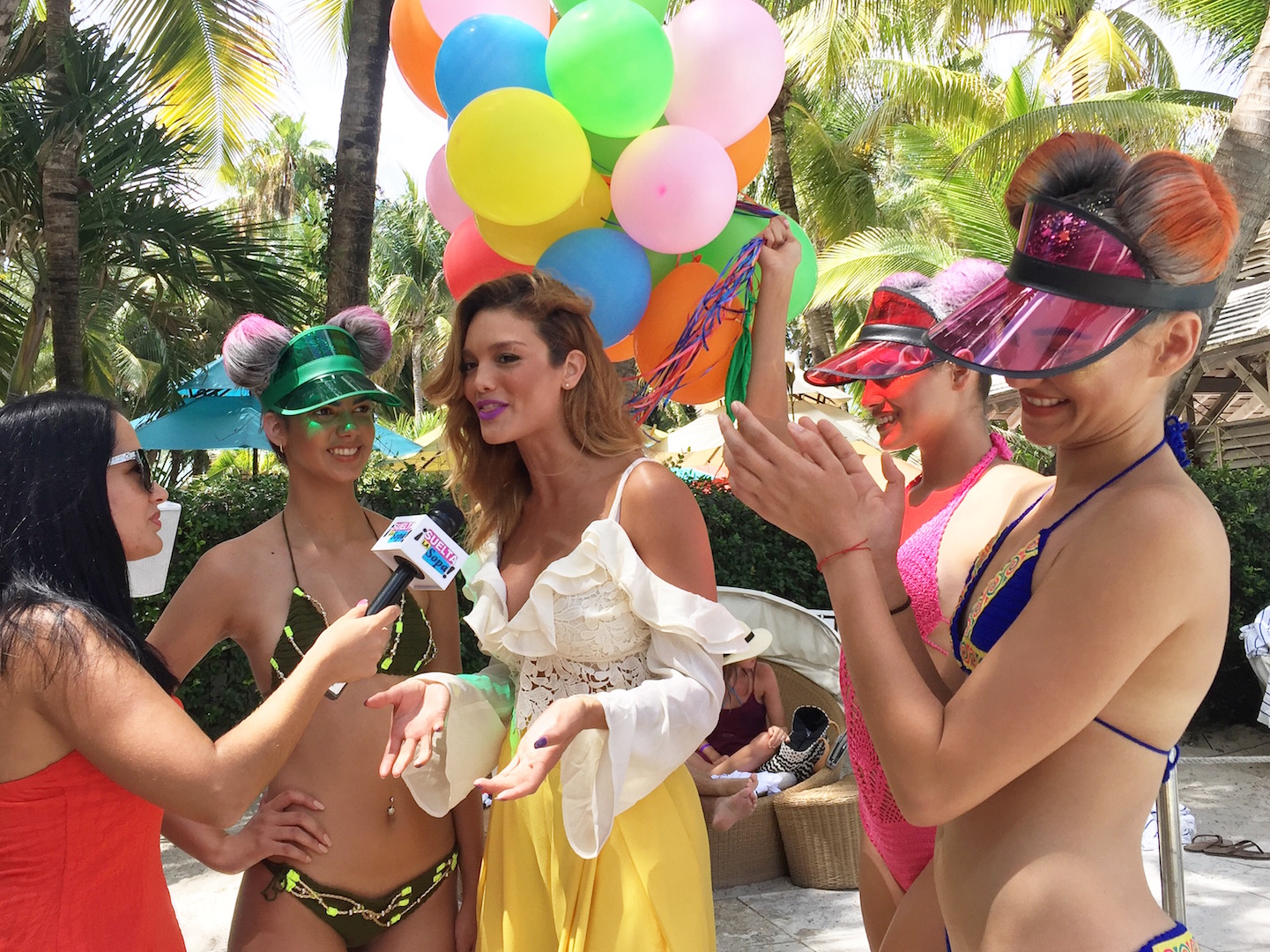 4. The Mommy & Me Cuteness from Tori Praver of Tori Praver Swimwear and Sharleen Ernster of Hot-As-Hell
To our absolute surprise (and delight), Miami Swim Week 2016 was all about working moms and their super cute kids, with designer mamas Tori Praver and Sharleen Ernster leading the way. In addition to celebrating her 10th year showing her collection at Miami Swim Week, Praver shared some incredibly adorable moments with her husband, her daughter and her son while living our dream life (i.e., daily SoulCycle, green juice, avocado toast and ocean views) at the penthouse of the 1 Homes South Beach. Meanwhile, Ernster kicked some serious butt with the debut of her second collection for Hot-As-Hell and the first-ever children collection, Hot-As-Halo. Hot-As-Hell's Miami Swim Week 2015 show took us for a walk on the wild side. This year, it gave us all the feels thanks to the show's mommy (and mommy-to-be) models and their mini-me's, including Ernster and her two beautiful daughters.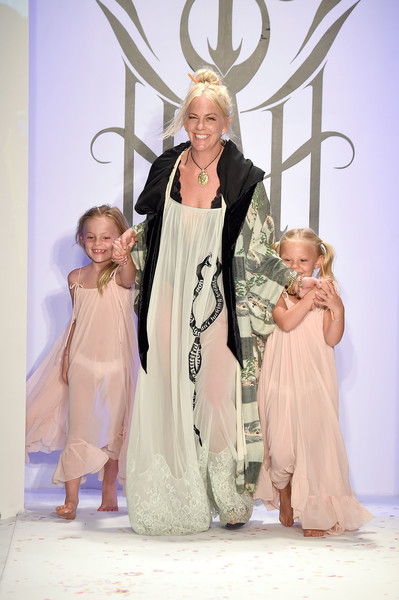 5. "HEALTHY" Rooftop Party Launch hosted by MIKOH Swimwear at 1 Hotel & Homes South Beach
Exhausted from a general lack of food, sleep, and "me" time, Miami Swim Week goers need nothing more than a relaxing day by the pool as the weekend comes to a close. The 1 Hotel delivered just that with the launch of their "HEALTHY" Sunday rooftop pool party series on July 17. Fresh cocktails, juices, and bites, accompanied by the sounds of DJ Hannah Bronfman, was just what the doctor ordered to recover from a long week.