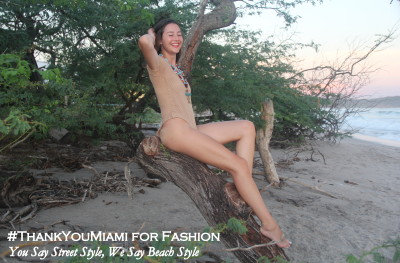 Miami reigns supreme in beach and poolside fashion. Our closets have more bathing suits, cover-ups, and matching accessories per square foot than the average closet. Our pool parties and beach days are as much about relaxing as they are about looking on point. Even Mercedes-Benz Fashion Week has made us the hub of their much anticipated resort-wear and swimwear industry showcase. With perfect weather year-round, would you expect anything less?
Like true Miami-ans, we have carried our flawless swimwear looks throughout our trip to Nicaragua. The key to our success has been versatility. We brought a sporty swimsuit for our surf lessons with Nicaragua Surf Report, a sexy one-piece for chilling poolside, and a corset-style swimsuit for beach treks. For lounging, we kicked up our looks a notch with gorgeous one-of-a-kind jewelry from Miami-based Cameri Bead Studio.
Our favorite poolside look so far is this nude one-piece from Planet Blue paired with Cameri Bead Studio's tribal necklaces. The swimsuit's high neckline and cap sleeves are more flattering than traditional one-piece cuts. And, its neutral colors let the necklaces steal the show. Here is your swimwear inspo for a fashionable summer – from Nicaragua365's Fort Walker, with love!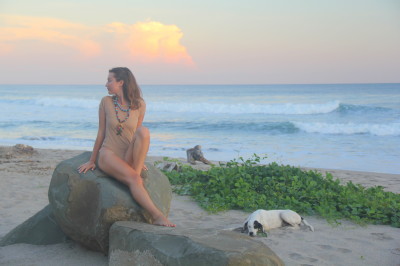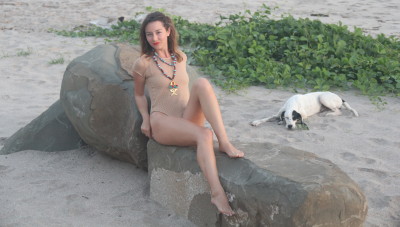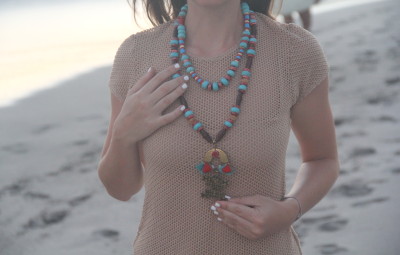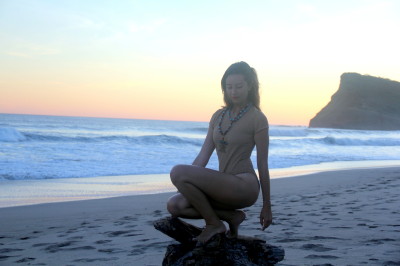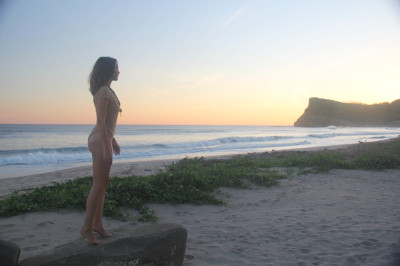 Blue Life Sahara Cap Sleeve One Piece – Planet Blue
Colombian Pendant and Tribal Necklaces – Cameri Bead Studio
Manicure – Love Nail Salon