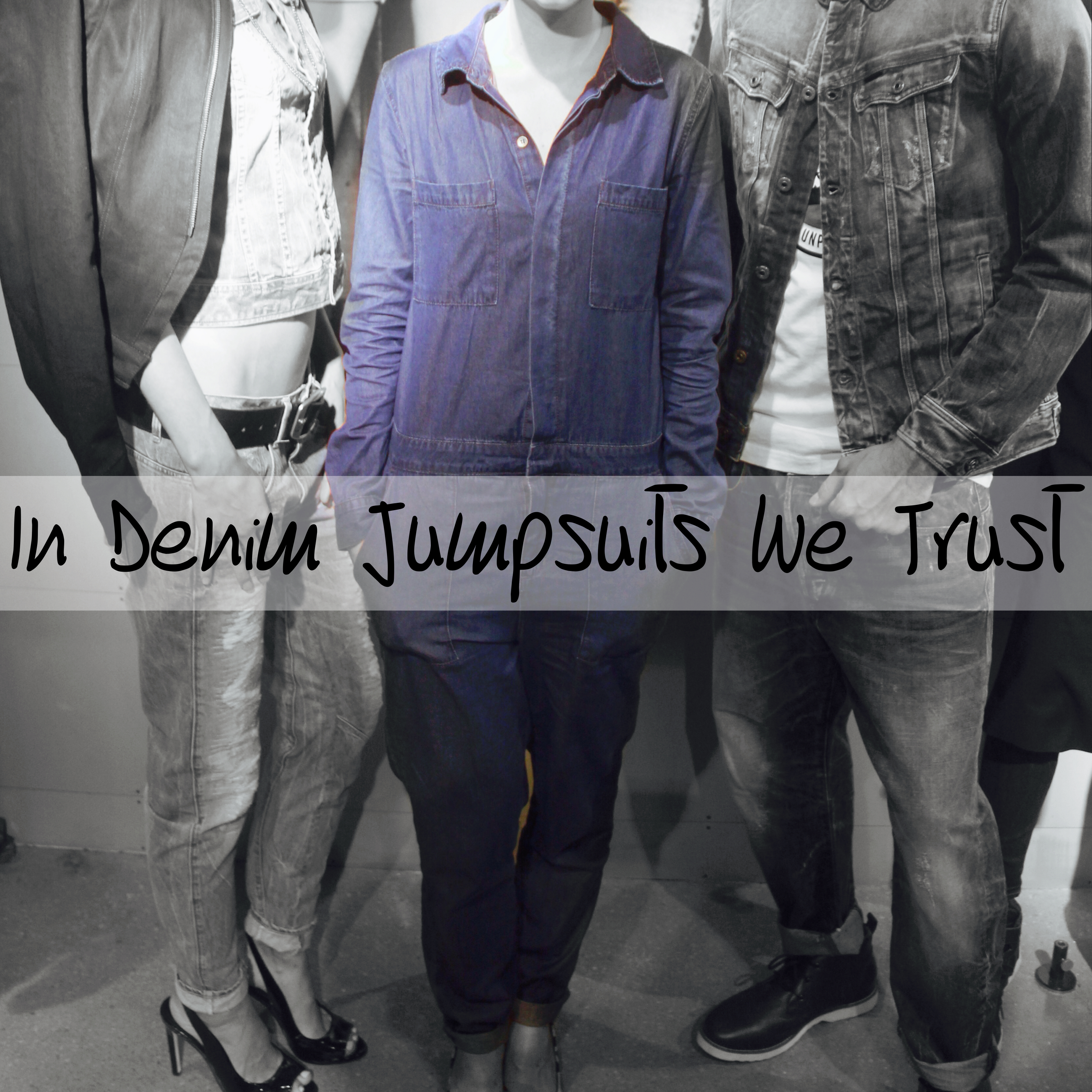 Fact: We are obsessed with denim. Denim is the number one staple of our weekend wardrobe, which is why we are psyched that it has stepped front and center into the fashion spotlight in recent years. Last season was all about the overall. This season has been all about the jumpsuit. As avid fanatics, we go all in each season with the denim trend du jour so, right now, in denim jumpsuits we trust.
Denim is a tough material to wear in Miami – it requires calculated usage. If you wear too much, it can be too thick and too hot for our weather. Without the right accessories, it can look too casual to go out in a city known for dressing to the nines. For us, it's all about strategically dressing up denim so it fits Miami's aesthetic and works with Miami's subtropical climate.
On Friday night, for the first time since the 90s, we stepped out in a Forever21 denim jumpsuit (similar) to the preview party for G-Star RAW's newest collection. Our only accessory for the night? A pair of statement heels – leopard print Steve Madden kitten heels (similar) to be exact. The heels were sufficiently dainty to give the look a feminine edge. Plus, they helped to elevate the ultra-casual piece to look more dressed up.
At the G-Star RAW event, we spotted three denim jumpsuits that we absolutely need in our closet. Turns out, G-Star RAW is also on that jumpsuit vibe! We tried all of them on and modeled them for you to show you how – whether you like light denim or dark denim, whether you wear it fitted or loose – there is a denim jumpsuit for you out there. Check them out then tell us, how do you wear yours? #TightOrWide?