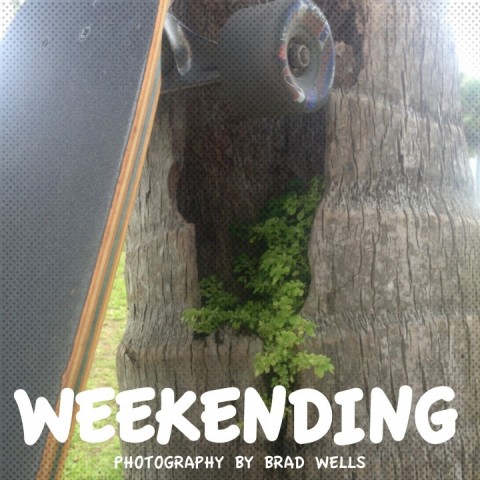 It is no secret that one of our favorite local haunts is South Pointe Park. We love it for its gorgeous aesthetic, its killer views, and its versatility. And, while it is our go-to park all week long, we are particularly fond of it on the weekends when it proves the perfect setting for staying active, relaxing, or showing off our beautiful city to our constant stream of visitors.
On Sundays, our favorite afternoon activity is skateboarding to South Pointe Park for a sunset picnic. This adventure, like many daytime activities in South Beach, requires an outfit that is comfortable yet chic. Think the VonTrapp children's playsuits, just more modern and not made with curtain fabric.
On these days, our outfit begins with our skateboard shoe du jour because safety comes first. In fact we're not allowed to leave the house with our skateboard unless we're wearing a flat, comfortable and "safe" shoe. So this weekend outfit was completely dictated by the white Converse All-Star low tops we pulled from our closet (side note, they were a great find at the Ross on Miami Beach). Functional pieces aside, our favorite part of this look is the abundance of gold jewelry we used to glam up this ultra casual look. We live in Miami, after all.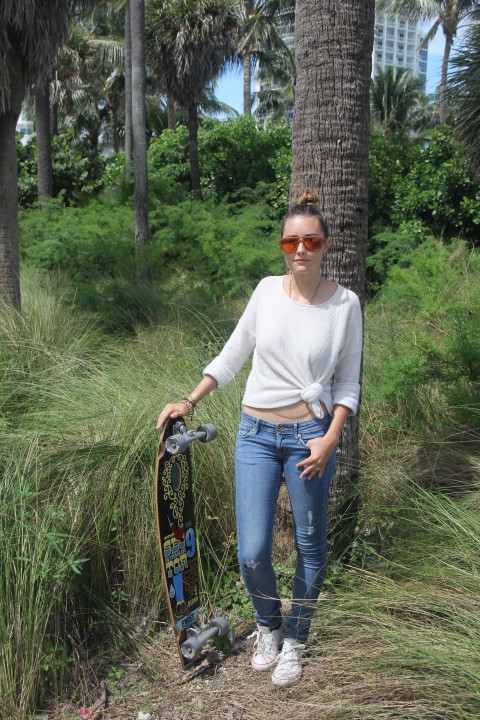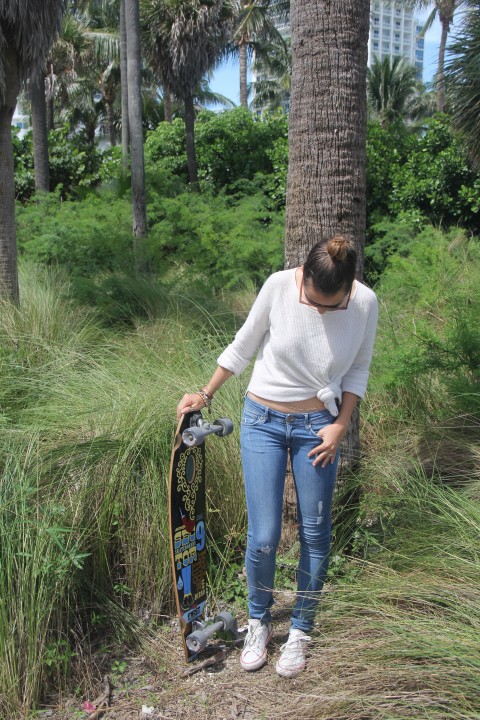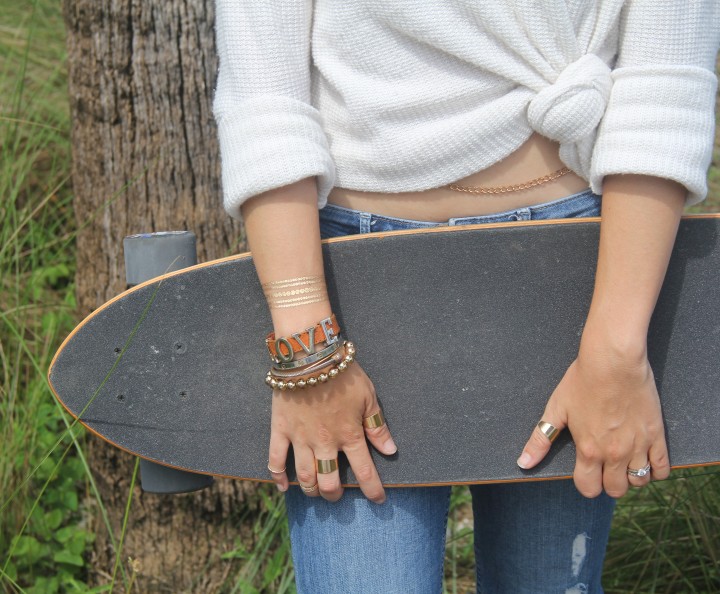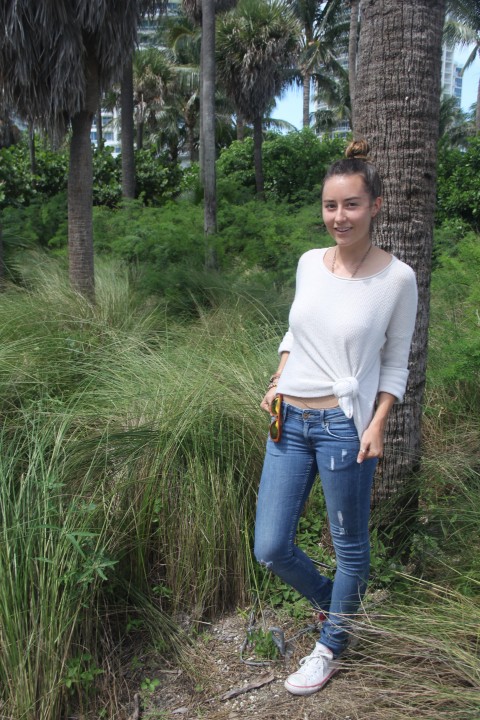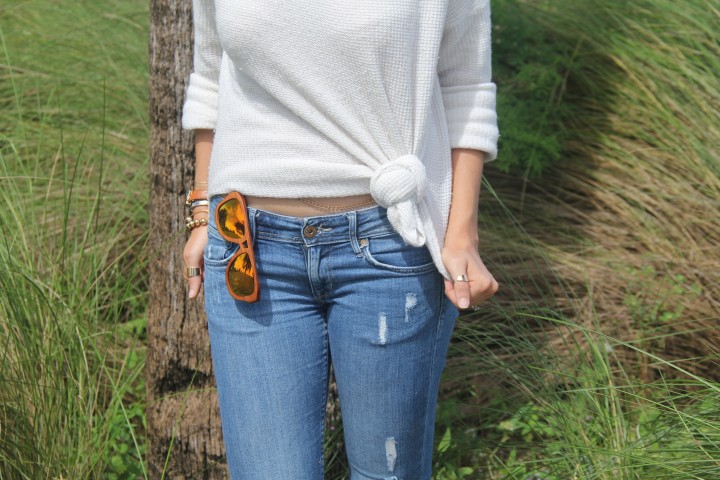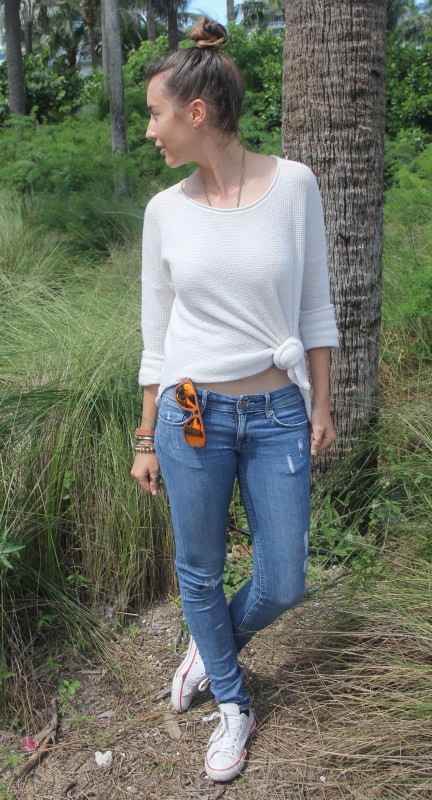 Sunnies РRaz̦n wooden sunglasses (similar)
Sweater – White Gap long-sleeve sweater (similar)
Jeans – H&M skinny regular jeans (similar)
Shoes – White Converse All-Star low top sneakers (similar)
Jewelry – Miscellaneous from Thrifter Miami
Skateboard – Sector 9 longboard (similar)