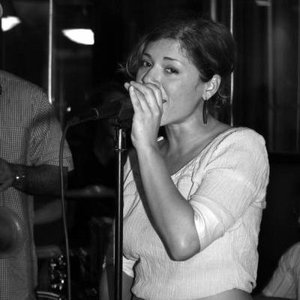 Bio
Sofy Encanto is the lead singer and songwriter for the Miami Based band Elastic Bond.
Who has been your most influential mentor?
My mom
How did you get to where you are today?
It starts with knowing what makes you happy and following the path of your heart, then a lot of hard work, trial and error with determination, and definitely a little help from my friends…. and family. Also knowing that this is a continuous cycle.
How did you get to be a community leader?
I was never intended to be a community leader, but I do like to stand up for what I believe in, regardless of what society is trying to mold you to believe, and when you live by that principle it seems you end up living a lifestyle with substance and some people might admire that because it either takes a lot of courage or a lot of cluelessness.
Where do you see yourself in 5 years?
I see my self in a happy place where I have made significant moral and musical contributions to my community and perhaps the world.
What about this city inspires you?
The beach, the sun and the passion of the people.
What is your favorite thing about Miami?
The Ocean and being close to my family.
Finish these sentences:
Miami should be… open 24 hours
Miami could be… open 24 hours
Miami wants to be… open 24 hours
Miami needs… more farms and recreational programs in public schools.