Click image for larger size.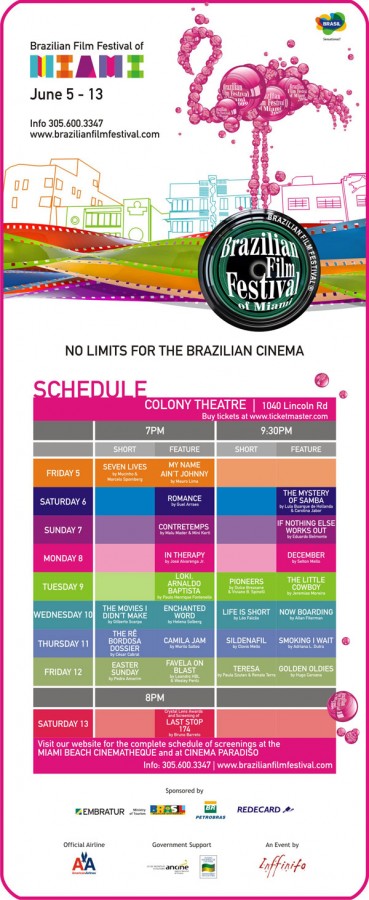 The Rhythm Foundation is a proud partner of the 13th annual Brazilian Film Festival. We invite you to visit them online at www.brazilianfilmfestival.com for the complete schedule, details about the films, and more. The Brazilian Film Festival is an unparalleled chance for us to enjoy the best new films being produced in Brazil right now. This year's schedule is one of the most exciting line-ups they have presented yet.Rhythm Foundation members are invited to receive free tickets to two amazing music films:
Sat. June 6: The Mystery of Samba (Colony Theater)
Tues. June 9: Loki, the story of Os Mutantes member Arnaldo Baptista (Colony Theater)
RF members, RSVP to us at (305) 672-5202 or look for a separate email from us with more details.We will see you at the movies!