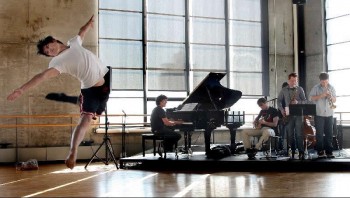 YoungArts Week!
January 10-15, 2011
Locations around Miami, including the Gusman Theater in Downtown, the Van Dyke Cafe and Colony Theater on Lincoln Road in Miami Beach and the Margulies Collection at the WAREhOUSE!
Detailed performance and exhibition information available here. Tickets are free but required for many performances, so check here for instructions to reserve!
http://youngarts.org/exhibitions-and-performances.
This year 148 of the nation's most talented 17-18 year old artists in the visual, literary and performing arts will converge in Miami for YoungArts Week. These national Finalists represent the top 3% of applicants to our program and were selected from more than 5,000 applicants from every state.
For the first time ever, four evenings of YoungArts Week Performances will be live streamed on www.youngarts.org. If you're in Miami, join us in person. If you're not, join us online!
We are pleased to announce that the following YoungArts performances will be live-streamed from the Gusman Center for the Performing Arts on the YoungArts website:
Voice and Jazz Performance (Monday, January 10 at 8 p.m. EST)
Theater Performance (Tuesday, January 11 at 8 p.m. EST)
Dance and Cinematic Arts Performance (Wednesday, January 12 at 8 p.m. EST)
Alumni All-Star Performance at An Affair of the Arts Performance and Gala (Saturday, January 15 at 7 p.m. EST)
Discovering excellence in the arts