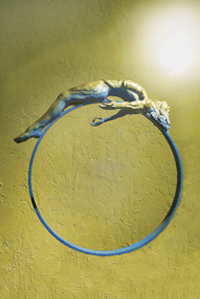 Gallery 101 presents: Kirk Vaughn Solo exhibition of Kirk's magnificent bronze sculpture
Entitled: "The Eyes Teaching the Hands"
Sat May 15th, 7-11pm
Gallery 101 at Fat Village
501 N. Andrews Ave.
Fort Lauderdale, FL 33301
www.thegallery101.net
Complimentary Hors d' Ouevres & Refreshments
kirkvaughn.com
Enjoy a relaxing and inspiring environment with fellow art lovers, collectors and neighbors.
Exhibit runs through May 27.
The Gallery 101 Has Moved To Fat Village Arts District
(5 blocks north of Broward Blvd.)
Lot of neighborhood parking and also dedicated parking lot available!
GALLERY 101 I 501 N. Andrews Ave. I Fort Lauderdale, FL 33301
(954) 882-1861 www.thegallery101.net