Stroll along charming tree-lined sidewalks to the sounds of a jazzy saxophone or the soft strings of a violin and harp. Look over the shoulder of an artist painting in the street or visit the art galleries and businesses showcasing local and regional artwork. Complimentary wine and hors d'oeuvres are served by participating businesses. Free admission. Maps available at locations listed below. More Info
Participants: ANSU Gallery, Beauty of Wax, Cafe Italia, Comfort Zone Studio & Spa, Elegant Photographics, Goddess Store & Studio, La Barraca Tapas Bar & Cafe, The Little Bakery, Maya, Mosaica, PinkGhost, Rainbo Cafe, Reliance Group, Inc. and The Shade Post.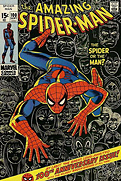 Comfort Zone Studio & Spa
7-10pm • 2028 Harrison Street
Direct from the pages of Batman, Spider-Man and other comic books comes a unique exhibit of original comic book artwork! Along with the exhibit, Comfort Zone will have some original art, signed prints and comic books for sale. And, at the end of the evening, a drawing to win an original piece of comic book art for FREE! Info: 954-923-2030 • www.ComfortZoneSpa.com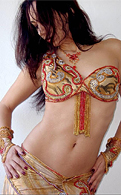 Goddess Store & Studio
7-10pm • 2017 Harrison Street
Monthly Art, Dance & Music Exhibit. This month our featured artist are Rudy Perez (Art Photography), Yazmeen & Yuliya (Professional Bellydance Performances), Inez Barlatier (Singer, Songwriter & Musician), and Nick Moore (Tarot Readings). Info: 954-929-2369 • www.GoddessStore.com
PARKING: Park in one of our Municipal Garages. First two hours FREE. No time limit… no parking tickets… the best place to park in DowntownHollywood! Locations: 20th Ave & Van Buren St OR 19th Ave between Tyler & Polk St (Radius).