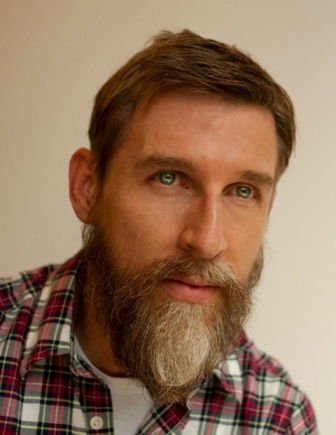 Artists Create Installations Based on Wolfsonian Collection for Art Basel | Miami Beach
Supersized banners of words representing The Wolfsonian's giant id. A series of videos that explores the relationship between viewer and art objects. Vinyl and fabric sculptures made in response to The Wolfsonian's collection. These innovative installations are all part of New Voices. New Works, site-specific pieces inspired by The Wolfsonian, curated by designer Todd Oldham, and on view at the museum beginning December 1 in conjunction with Art Basel | Miami Beach 2009. Participating artists are Wayne White, Megan Whitmarsh, and Brock Shorno. Other events taking place at The Wolfsonian in celebration of Art Basel | Miami Beach include a public program featuring a series of conversations with the participating artists, moderated by Oldham; a children's craft and design workshop led by Oldham; and entertainment by performance artist Leslie Hall. The times and details for the events are:
Friday, December 4
The Wolfsonian's annual Art Basel | Miami Beach reception, 8–11pm
The event is open to Art Basel | Miami Beach and Design Miami VIP cardholders as well as Wolfsonian Diplomat-level members and above. The evening includes performance artist Leslie Hall at 9pm. Hall, proud owner of over 450 gemmed sweaters, entertains with a thought-provoking combination of rap songs about her Iowa lifestyle, laser-dance moves, and video projection, all while making multiple costume changes (each costume is lovingly hand-sewn by her mother in Iowa). The event features Quattro Leoni wine from the vineyards of Giacomo and Emanuela Cattaneo-Adorno, Piemonte.
Saturday, December 5
Children's craft and design workshop hosted by Todd Oldham, 10–11:30am
Artist conversations, 2pm
Enjoy hands-on activities for 6-14 year-olds inspired by Todd Oldham's new book, Kid Made Modern. Space is limited and rsvp is required. Contact claudia@thewolf.fiu.edu or at 305.535.2684. At 2pm, artists Megan Whitmarsh, Wayne White, Brock Shorno, and Benny Chan discuss their work on view at The Wolfsonian in conversation with Todd Oldham. Space is limited.
The Wolfsonian's Art Basel | Miami Beach events are generously sponsored by Chris and Cheryl Davis; Rolls Royce Motors Miami; Braman Motors; Continental Airlines; Woolems Inc.; Durkan, the hospitality brand of the Mohawk Group; Quattro Leoni wine; and Bombay Sapphire.
1001 Washington Ave
Miami Beach, FL 33139
www.wolfsonian.org