Free Exhibit, Opening Reception–ArtServe's First Exhibit of 2024 Explores Technology's Role in Art, Society and Commerce
Friday, 01/26/2024-03/22/2024, 09:00 am-05:00 pm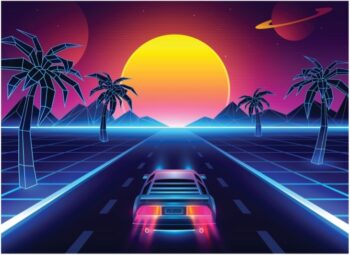 ArtServe
1350 East Sunrise Boulevard,
Fort Lauderdale, Florida, 33304
RSVP / Register
Cost: Free
ArtServe's "New & Improved" Exhibit Opens With Free, Public Reception on Friday, January 26
Just in time to welcome the New Year, ArtServe's first exhibit of 2024 will explore the dichotomies of life amid technology and progress in "New & Improved," which opens with a free, public reception on Friday, January 26, 2024 from 6 p.m. to 9 p.m.
Both adults and kids are welcome at the reception, which will feature interactive stations filled with toys and gadgets from the 1970s, 80s and 90s, along with a live D.J. playing music from those eras.
To RSVP for the free reception, click here: https://web.charityengine.net/Default.aspx?tsid=27820
The exhibit itself is also free to attend and runs through Friday, March 22, 2024.
ArtServe is located at 1350 E. Sunrise Boulevard in Fort Lauderdale and open from 9 a.m. to 6 p.m. Monday through Friday and Saturdays from 10 a.m. to 6 p.m.
"This exhibit confronts the question of whether new things are necessarily better," ArtServe CEO Jason Hughes said. "To do that, we're welcoming all art genres, exploring new and traditional mediums, and exploring our romanticization with the past."
"New & Improved" is inviting artists to display their perspective on how nostalgia intersects with the realities of our expectations for the future.
ArtServe inspires, supports and advances its diverse members, artists and community by promoting artistic development, education and prosperity through the exploration and presentation of the visual and performing arts.
About ArtServe
Named a "2020 Top-Rated Nonprofit" by GreatNonprofits, the leading provider of user reviews of charities and nonprofits, Fort Lauderdale-based ArtServe is an award-winning arts incubator that is advancing the arts for social good as a creative laboratory and hub for experimental artists committed to diversity, equity and inclusion. Now in its 35th year, ArtServe has won several awards for innovation in the arts and is supported in part by the Broward County Board of County Commissioners as recommended by the Broward Cultural Council and Florida's Department of State and the Division of Cultural Affairs. Each year, ArtServe programs contribute tangibly to the region's economy, helping 2,000+ artists sell their work, build businesses and engage the community. To do that, ArtServe secures financial support through donations, sponsorships and memberships.