Platform By Sogol Décor Together With The South Florida SPCA Host A Family And Children's Event In Miami Beach In Celebration Of Miami Art Week
Sunday, 12/05/2021-12/05/2021, 12:00 pm-03:00 pm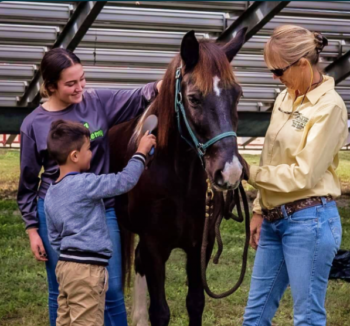 Platform by Sogol Décor
Platform By Sogol Décor – 410 Meridian Ave #101,
Miami Beach, Florida, 33139
RSVP / Register
Cost:
Requiring social distancing? YES
Requiring masks? OPTIONAL
Providing hand sanitizer? YES
Platform by Sogol Décor, a concept gallery in the SoFi neighborhood of Miami Beach, along with their charitable partner the South Florida SPCA are hosting an event for families and children to celebrate their Art Week Exhibition "Soulmates," featuring exquisite sculptures by renowned Hungarian Artist Agnes Nagy, including an array of animal sculptures in a variety of mediums, celebrating the oeuvre of sculpture in an unprecedented manner which exudes joy, soul and encapsulates the singular connection that exists between animals and humans.
There will be games, activities, snacks, and drinks will be available. There will also be an opportunity to adopt animals and livestock. In addition to that, any of the sculptures purchased will have part of the proceeds go to the charitable partner, South Florida SPCA (SFSPCA).
Platform by Sogol Décor creative space is working closely with our neighbors and schools to honor this connection and offer children and families a way to have fun, interact with farm animals, and learn more about the plight of our furry friends.
Spread the word as we merge our love of animals and art in a family friendly way.
Social distancing and masks indoors are recommended. There will also be hand sanitizing stations.