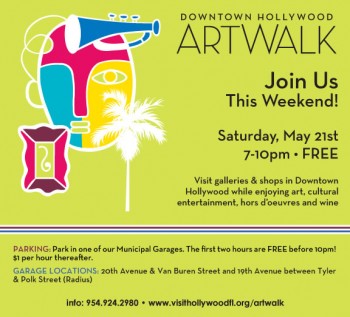 Third Saturday of Every Month, May 21, 7pm-10pm
Downtown Hollywood ArtWalk
More Info.
Enjoy an enchanted evening strolling quaint, tree-lined sidewalks while being serenaded by the sounds of a jazz saxophone, or the soft strings of a violin or harp. Take a moment to look over the shoulder of an artist painting and visit the art galleries and businesses showcasing local, regional and international artwork.