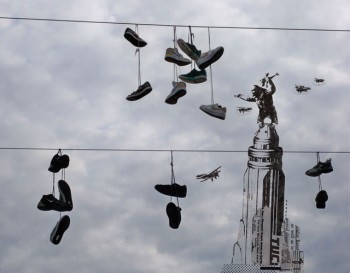 J.G. Platform Gallery presents "Sauvage"
First group exhibition in its new location
Opening reception: Saturday, February 12, 2011. 7:00 to 10:00 p.m.
J.G. Platform Gallery
2320 North Miami Avenue
Miami, FL 33127
www.jgplatform.com
Dates: From Feb 12 through 28, 2011
J.G. Platform is proud to present the first group exhibition in its new location. The show entitled "Sauvage" will show work from international artists, each working on a variety of mediums and concepts. These works come together to introduce the new space in the Wynwood Art District. Join us for the opening reception this Saturday, February 12th, from 7:00 to 10:00 p.m. The exhibit runs thru the month of February.
JG Platform would like to be a perpetual inventory of artwork of international emerging, recognized, well known or unknown artists. Painting, sculpture, photography, documentary, fabrics or more have their place in the space. The selection of artwork should lead the visitors to get a juxtaposition of visions, to feel a fusion between different artistic representations, to discover art in the daily object we use, and finally to decide to have this art at home. Visiting the gallery must invite the visitor to undertake a journey throughout the society and the world.
A private collection of African objects will support the necessary recognition to the unknown primitive artists who are the roots of the modern art. Mixing from time to time artifacts from different countries and contemporary art will show how strong the interactive relations between the cultures are.
For more information about local openings and events, please visit www.miamiartguide.com