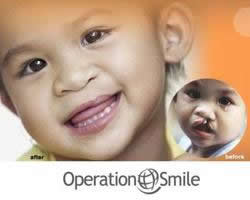 Fab C., Harley-Davidson Miami, Miami Social Media Group and The Viceroy Miami invite you to 2nd Annual "Little Black Dress" Fundraiser Event & Cocktail Benefiting Operation Smile
Saturday, February 05, 8:00pm
The Viceroy Miami (Club 50)
485 Brickell Ave
Miami, FL 33131
Admission: $30
RSVP and Purchase Tickets Online.
HOSTED BY: Chri$ PHashioN
Fab C. Productions, Miami Social Media Group, Harley Davidson Miami & The Viceroy Miami Hotel request the pleasure of your company to the 2nd Annual "Little Black Dress" Fundraiser Event & Cocktail Benefiting Operation Smile, an international charity and organization of mobile medical professionals who provide safe, effective reconstructive surgery for children born with facial deformities such as cleft lip and cleft palate all over the world. Along with last year's supporter, former NBA for the Miami Heat, Tim Hardaway, we have a mixture of celebrities in different genre's who jumped in to support Operation Smile this year!
Miami native, and now the star of Dream Girls "Broadway" who plays the role of Deena, Syesha Mercado, who while touring around the world performing, has also found the time to work on her upcoming album. Syesha's performance at this event will have you looking forward to her release date! Also supporting our fundraiser, Super Bowl champ and 2 time Pro Bowl winner, former NFL Player for the Atlanta Falcons, Gerald Riggs, along with his son, successful International Sports News Castor, Gerald Riggs Jr.
Coming all the way from Hollywood, California, supporting actor from "Stomp The Yard" and well known for dancing his way into Hollywood, Alfred Thomas. Performing in hit dance sequences in movies such as "Dream Girls" and "Step Up 2", Thomas' latest movie, "Burlesque" is definitely one of his best performances yet.
Miss Latina International, Esther Dollar, who will also be attending, is a supporter of Operation Smile amongst many other charitable organizations around the world.
Joining us again this year, electro-pop trio Arrivederci, a high powered group with dynamic vocals, hard hitting beats, and melodic chords that shake the place with their sound! During their performance, A "Little Black Dress" fashion show featuring 10 of Miami's well known designer's will add a glamorous touch to the night. In the event's showcase, motorcycle collectibles, courtesy of Harley-Davidson Miami, will be displayed.
Complimentary all night, watch Dominican Gold Coffee Real Coffee do a fresh roasting, on-site grinding, and custom brewing to serve to you the very best coffee of the Caribbean, grown in the lush mountain range of the Dominican Republic. Also, welcoming back "Yes Ma'am" Sweets From The Kitchen, who will add desserts with you're coffee, complimentary to you.
Donations and raffles Inside!
All proceeds go to Operation Smile