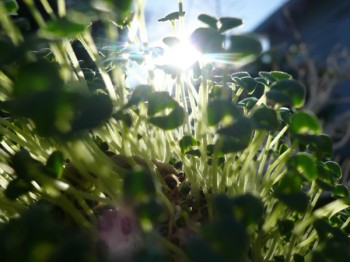 Dimensions Variable Presents
Biophilia- Nellie Appleby
September 11 – October 30, 2010
Please join us October 9, 2010, 7-11 pm for the new evolution of Biophilia.
171 NE 38th Street, Design District, Miami, Florida 33137, United States
Appleby will be presenting a collection of new works made in the last year while living the subtropical locale of Key West. This new body of work continues her essential focus on the human relationship with nature – but with a decidedly lighthearted lens. A cacophony of works will be shown ranging from color and cyanotype photographs, video installation, and constructions of edible, growing plants that will be cultivated in the gallery and be eaten at dinner parties and during conversations at Dimensions Variable. The exhibit will be in a state of transformation, as the plants always are.
Born 1973 in the mountains of Virginia, grew up in Southern Africa. Nellie Appleby earned her BA in Cultural Anthropology from the University of Virginia in 1997 and her MFA from Virginia Commonwealth University in 2007. She has received various grants including the Virginia Museum of Fine Art Fellowship and the Sierra Club Water Sentinels Grant. She has exhibited her work in NYC (Wildfist, Mighty Robot, the Cave, Leonard Codex, Che Mez), Virginia (ADA, Fayerweather, Nature, Anderson) and Mexico (Museo Ex-convento del Carmen – Guadalajara, Galeria Metropolitana – Mexico City), Houston (skydive), and San Francisco (California College of Art).
Sponsors
Narragansett Beer
Design Landscape Design
3800 NE 1st Ave, Miami
305.446.8159
Buena Vista Deli
4590 NE 2nd Ave, Miami
305.576.3945
Special Thanks
The Studios of Key West, Katrina Rank, Bennett Hirschhorn and Angela Valella