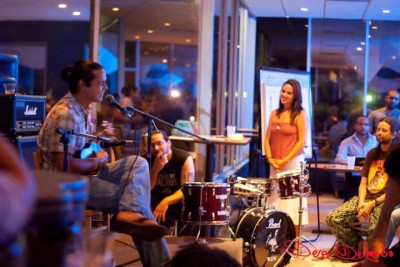 WORDS & WINE Featuring ATAJOS
September 29th, starts at 8p
American Legions
6445 NE 7th Ave miami Fl
Facebook evite.
Let's once again get together, drink some wine, share some thoughts and be happy. Read poetry, play acoustic instruments, and sometimes maybe just watch a movie on those more lazy, cozy evenings. Poets, musicians, listener's, dancers, thinker's you are more then welcome to join. Let's start a nice mid week gathering where we can have an experimental more laid back kind of open mic. ♥ ♥ ♥
Still no cover but drink specials at the ………bar!! GREAT DRINK SPECIALS!! This place is amazing, so much room, indoor and outdoor. WE CAN JAM AND NO COPS!! Let's continue the same feel, the familia!!
Let me know if you have any suggestions or comments… ♥ ♥ ♥ also you are more then welcome to invite others
Light and ♥
Line Up:
FEATURING BAND ATAJOS !!!
Benjamin and Xela Zaid
Jesse Jackson
Mike Bush
Pedro Marin Mirt
Mike Soriano