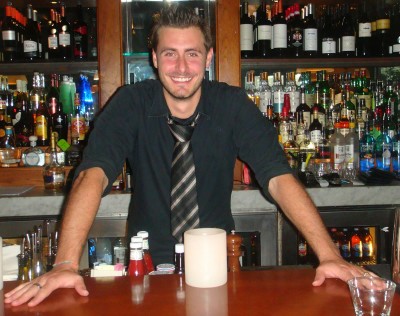 Cocktail 101 with Keagan
Oct. 4, 2010, 3 pm – 5 pm
Soyka Restaurant
5556 NE 4th Court, Miami, FL 33137
Website.
Soyka Restaurant is hosting do-it-yourself cocktail courses for those not too familiar with the art of making the perfect drink! The first Monday of every month, managing bartender and head master Keagan Brosterhous will teach "students" the history and secrets behind classic cocktails.
Subject: Vodka
Curriculum: Martinis
Instructor: Keagan Brosterhous
Date: Monday, Oct. 4, 3 – 5 PM
Location: The Bar at Soyka Restaurant, 5556 NE 4th Court, Miami, FL 33137
Cost: $10 per person; includes a Martini & munchies. Call to reserve your spot in class 305.759.3117