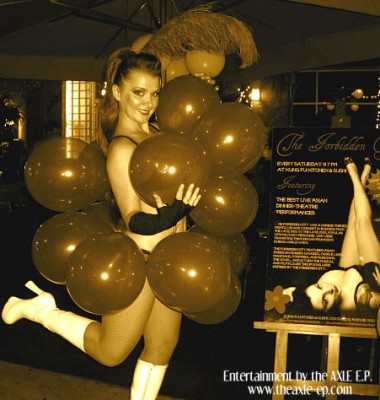 Forbidden City Saturdays
Weekly-Saturdays!, 7pm to 1am
Kung Fu Kitchen @the Catalina
1720 Collins Ave. South Beach
www.theaxle-ep.com
Join us for 'Forbidden City Saturdays.'
An entertaining dinner show happening each and every week featuring performances by the AXLE E.P.'s own Burlesque beauties who demonstrate their talent through cabaret and burlesque styled performances throughout the evening.
The night is complete with Asian themed decorations, costumes, cocktails and Kung Fu's mouth-watering new dinner menu.
Forbidden City Saturdays was a Chinese themed nightclub and Cabaret in Business from the late 1930's to the 1950's, popular with Military personnel who were transiting through San Francisco during World War II.
Shows are from 9:00 pm to 12:00 Midnite
Come see the revival of a legend!
Complimentary Mai Tai Cocktail with Dinner reservations! Contact: Ache`at ache@theaxle-ep.com/305.803.7817