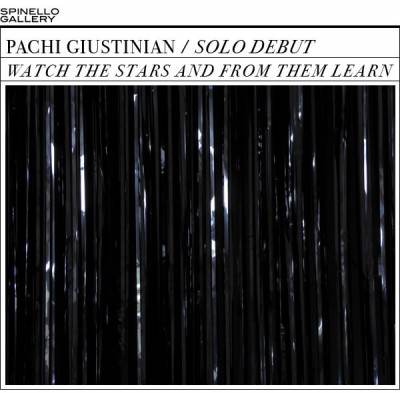 Pachi Giustinian | Lluvia, Detail [2010] | Tinsel | 12′ x 30′
SPINELLO GALLERY: 155 NE 38th Street, No. 101, Miami, Florida – 33137
SOLO DEBUT: Pachi Giustinian| "Watch The Stars And From Them Learn"
OPENING RECEPTION: Saturday, April 10th, 7-10pm
Spinello Gallery is proud to announce the solo debut exhibition of Argentine-native Pachi Giustinian, "Watch The Stars And From Them Learn." The all-encompassing environment will feature paintings and experimental mix media installations.
Giustinian seeks the splendor and allure contained in the dynamic composition of light. Colors are of particular interest to her, as they relate to sensations, feelings, sound, and time. Her work is created by captivating found objects that draw attention to her by means of color and shape. Physical properties such as light absorption, reflection, and emission become directly associated with objects, materials, and light sources. By abstracting mundane objects from their everyday use, Giustinian transforms them to highlight their visual characteristics and challenge the structure of our subjective color experience.
Giustinian explains, "Finding meaning in the forgotten and trivial allows this accident to occur; thus creating a newly found visual beauty. This pertinent error brings about an experimental object that has been bestowed new meaning. The modification and definition of these objects produce a new significance in their mere existence."
Opening Reception: Saturday, April 10th, 2010 / Exhibition through May 1st, 2010.