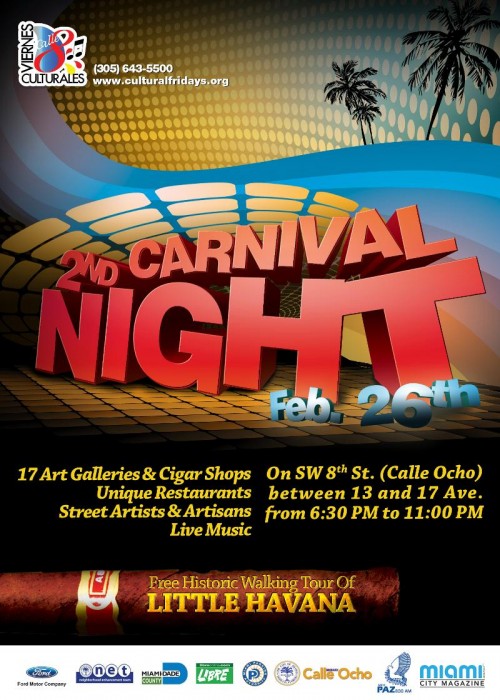 Viernes Culturales 2nd Annual Carnival Night
Featuring a colorful parade with Congas and Comparsas!
Free Historic Walking Tour Led by Dr. Paul George
Meet @ 7:00pm in front of the Tower Theater.
Coming Soon to the Viernes Culturales Gallery – Exhibition by group W10. Curated by Yovani Bauta
Cremata Gallery presents a Solo Show by Cuban Artist Hernan Garcia
1646 SW 8th Street. Miami, FL 33135
www.crematagallery.com
Zu Galeria Fine Arts tiene el honor de invitarlos a la presentación del libro El maestro en el cuerpo de la escritora cubana María Cristina Fernández. 11 de Febrero, 8pm
2248 SW 8th Street
www.zugaleria.blogspot.com
Participación especial del cantautor Roberto Garrido.