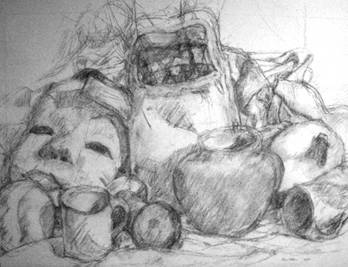 Join us this Friday, February 5th, at 777 Studio-Gallery for a painting exhibition featuring the work of Boris Millares and Carlos Diaz Barrios. Also featuring new sculpture by Manuel Millares.
Live music by Dennis Alonso y Los Angeles de Cuba
The exhibit will be from 7-11pm.
777 Studio-Gallery is located at 166 Alhambra Circle, Upstairs (Alhambra / Ponce intersection).
BORIS MILLARES
MANUEL MILLARES
CARLOS DIAZ BARRIOS
Hope to see you there…
www.artsite777.com
Click on the link for a short video of a typical 777 night
Thank you for using Soul Of Miami!