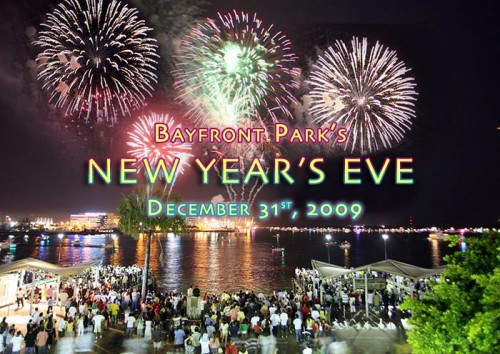 Thursday, December 31, 8:00pm-Midnight: Bayfront Park's New Year's Eve
It's time to ring in the new year and Bayfront Park is the place to be for the largest FREE party in south Florida! Join us for a Disco Dance Party and count down to midnight with Miami's own, "Big Orange." At the south end of the park, this New Year's Eve icon will slowly ascend the side of the Hotel Intercontinental, reaching the top at midnight in conjunction with a grand display of fireworks shot over beautiful Biscayne Bay.
Free Admission
8:00 p.m. – midnight
Fireworks: midnight
No bottles, cans, coolers, or fireworks can be brought into the park.
Bayfront Park's New Year's Eve is presented by Bayfront Park Management Trust, a limited agency of the City of Miami, with support from the City of Miami, the Mayor and the Miami City Commission. Additional support is provided by the Miami-Dade County Department of Cultural Affairs, the Cultural Affairs Council, the Mayor, and the Miami-Dade County Board of County Commissioners; The Greater Miami Host Committee, and Bayside Marketplace. Our fine sponsors include Comcast, The Miami Herald, and El Nuevo Herald.
USA Today – One of the Top 10 Places in the World to Ring in the New Year
MSN – One of the Top 10 Places in the World to Ring in the New Year