CLICK HERE TO GET ON THE GUESTLIST! DO IT! NOW!
Don't forget! Your favorite bartender will be there!
Dave Seaman returns Friday September 12th for his first visit to Miami since his sold out Shine appearance with Nick Warren during WMC O8 in March. A special night as the Bliss @ Groovejet Reunion Part 2 continues a wonderful night of music from then and now. This special party brought out locals, visitors, and old school music junkies last year. This year the party includes Mick Wilson and Bliss and Shine's Jon Cowan opening and closing the evening
Music by
Dave Seaman
Mick Wilson
Jon Cowan
Shine @ The Shelborne Beach Resort
1801 Collins Ave, Miami Beach, Fl. 33139, Door 11PM – 5AM, $15 Advance, 21+
Tables & bottle service miguel@shelborne.com
www.shelborne.com
www.shinesouthbeach.com
www.myspace.com/shinemiami
For more info 305 341 1455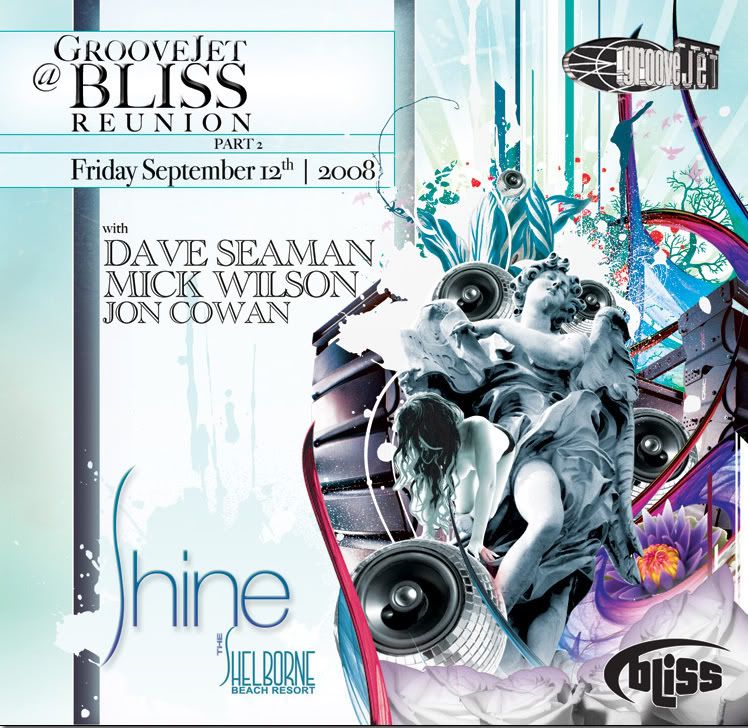 Thank you for using Soul Of Miami!