Lotus Collective's Epic Release Party hosted by Monty's South Beach
Saturday, 11/11/2023-, 06:00 pm-09:00 pm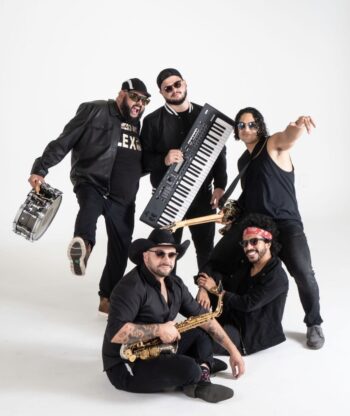 Monty's South Beach
300 Alton Road,
Miami Beach, Florida, 33139
More Information
Cost: Free
Lotus Collective's Say Less, their latest song premieres at the iconic Monty's in South Beach this Saturday, November 11 from 6-9pm. Monty's is the perfect spot with stunning sunsets, free parking or free dockage if you choose to arrive by boat! Order Fisherman's Sampler with conch fritters, battered cod, coconut shrimp and fried calamari to satisfy everyone's seafood craving. Wash down with Specialty Cocktails like Aperol Spritz or Coconut Mojito.
Lotus Collective, a favorite house band of various venues including Opening Night at Miami downtown's newest food hall, Julia & Henry's. Playing at diverse venues from Faena Forum, Perez Art Museum to Veza Sur in Wynwood, Key Club in the Grove, Smorgasburg on Lincoln Road and Wynwood and South Beach's Bodega and Mickey Burkes, often inviting the music community to Open Mic sessions.
Every song has a story behind it…Say Less was inspired by a DJ/Photographer friend, Tico. Latina, released in May features popular Zumba teacher, Natalia Motalvo. The song is a homage to Latin women. Penelope's release party in March was held at a secret location announced only on the day of. Written 10 years ago, Penelope was one of the first songs by Sam Little (bass player) and Ivan Leyton (guitarist and vocalist) as a tribute to one of their favorite Venezuelan bands Los Amigos Invisibles. Asked if Penelope was the name of any band member's girlfriend, Ivan claimed it was but 10 years AFTER the song was written, the name just happened to rhyme with the song.
When asked why Lotus Collective? "Lotus because the lotus flower grows amidst difficult environments. Collective because we hand selected artists from various countries and cultures to bring you one cohesive orchestrated sound representing the city we love."
Arriving in Miami at an early age from Venezuela to pursue their musical dream, frontmen Sam Little, also known as Lord Chocolat and Ivan Leyton together with Julian Bermudez on keyboard and Marcelo Romero, saxophone joined with years of jazzy blues alongside legendary percussionist Renzo Vargas to complete the unique Latin Funk sounds of Lotus Collective.