Heal Fest 2023
Thursday, 05/18/2023-, 07:00 pm-11:00 pm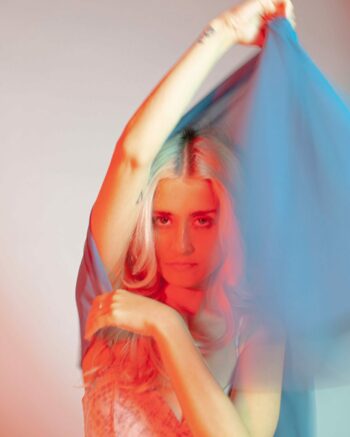 The Doral Yard
8455 NW 53rd St Suite 106,
Doral, Florida, 33166
Eventbrite
Cost: $35
Heal For Us, a newly organized nonprofit that aims to encourage people struggling with mental health has partnered with The Ripple Effect to put on a night of music and poetry at The Doral Yard on May 18 in support of Mental Health Awareness Month. The concert will feature local musicians singing cover songs from artists who suffered from mental health issues such as Amy Winehouse, Whitney Houston, Mac Miller, Nirvana, and Prince.
"We have lost some of the greatest musicians of our time to the void of darkness, addiction, and depression. Close to 120,000 people die each year to suicide or overdose; people who once had flourishing careers, said Nedal Ahmad, founder of Heal For Us. "As a parent, I'm well aware of the struggles men have speaking about anxiety and depression and the stigma of having to be the strong, dependable, father figure in the family." According to the ADAA, over 6 million men suffer from depression per year, but male depression often goes underdiagnosed. More than 3 million men in the US have panic disorder, agoraphobia, or any other phobia. Heal for Us wants to bridge that gap and empower fathers with resources, mental health services, and support.
Over 30 local musicians and bands signed up to participate in Heal Fest 2023's night of music and poetry; only five were chosen for the inaugural event. The lineup includes up-and-coming artists such as:
• VIX is influenced by Amy Winehouse. She infuses her music with a distinctive blend of rock, soul, and pop, and her lyrics are deeply personal and introspective, often exploring themes of love, loss, and self-discovery. IG: @VIXmvsic
• Joshua Mitchell is scheduled to perform music from Prince. Whether you're overcome with the unstoppable urge to get up and dance, or the urge to shed a few tears, Joshua Mitchell's music is bound to make you feel something. Joshua promotes mental health awareness, social equality, community outreach, and of course, just having a good time. IG: @joshuamitchellmusic
• Dria is a Florida-raised, NY-based artist and performing arts teacher, who will be performing music from Whitney Houston. Dria has been referred to as a "Creative Powerhouse" and dreams of building her creative community with a space that can be safe for ALL through the Arts. IG: @highdefinizion_21
• Christopher Luv is a 25-year-old from Miami who will be covering Kurt Cobain from Nirvana. IG: @christopherluvmusic
• Trevon DeVitto known as Giftrap Tre will perform music from Mac Miller. He will also be the artist to provide the spoken word.
Tickets are available online via Eventbrite at healfest2023.com, and they start at $35. Proceeds go towards the event and Heal For Us, which provides funds for those who cannot afford to pay for therapy.
WHEN: May 18, 2023, at 7:00 PM
WHERE: The Doral Yard, 8455 NW 53rd St Suite 106, Doral, FL 33166
TICKETS: www.healfest2023.com
ABOUT HEAL FEST:
Local restauranteur and former owner of Pincho Factory, Nedal Ahmad, founded Heal For Us, a 501 c3, with a simple goal in mind — to answer the question, what would our world look like with more present fathers, more vulnerable partners, and men who are given the tools to process their past and reshape their future. His own fatherhood and mental health journey drove him to want to share the very change he has seen in his relationship with his children. Heal For Us offers referral services, mental health research, and resources to those who do not have the means to pay for mental health therapy. For more information, go to https://www.healforus.org/.