Free Night at the Museum ft. Faith XLVII
Friday, 05/06/2022-, 07:00 pm-09:00 pm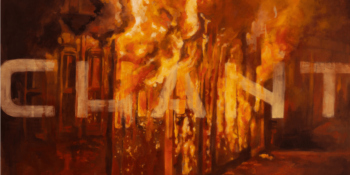 Museum of Graffiti
276 NW 26th St,
Miami, Florida, 33127
Website
Cost: Free
Requiring social distancing? NO
Requiring masks? OPTIONAL
Providing hand sanitizer? YES
Join us for a free night at the Museum of Graffiti as we welcome South African multi-disciplinary artist Faith XLVII
Internationally-acclaimed African street and studio artist Faith XLVII will be at the Museum of Graffiti to release a limited edition print of her original work entitled Chant II, a piece featured in the museum's permanent collection. Chant II speaks to the arson attacks on commuter trains in her native South Africa which severely impacted members of the working class who rely so heavily on the public transportation system. According to Faith XLVII, "The work begs to question the insanity of how, in a time when we as a society most need to nurture and grow and heal, continue to burn and rage and decimate." Concerns of the human condition appear repeatedly in Faith's works which can be found in exhibitions and collections around the world.
The print is 18" x 24" on Moab Entrada Rag Natural 290 gsm paper. Limited Edition of 100. Prints will also be available online beginning May 6, 2022 at www.museumofgraffiti.com/shop
Faith will also be signing copies of her book, Ex Animo: 2010 -2018 The Work of Faith Forty Seven.
NOTE: Pre-Registration for this event is required for free entry. Tickets are $16 at the door.