COALESCE – An Exhibition of New Works by Elidea (Art Basel/Miami Art Week)
Tuesday, 11/30/2021-, 05:00 pm-10:00 pm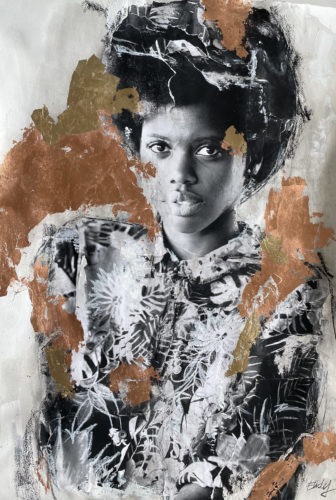 Glassbox Ironside at Miami Ironside
7520 NE 4th Ct,
Miami, Florida, 33138
Eventbrite
Cost:
Requiring social distancing? YES
Requiring masks? OPTIONAL
Providing hand sanitizer? NO REPLY
COALESCE is the new project of contemporary artist, Elidea in collaboration with Italian-French, fashion photographer Raoul Beltrame. It will be presented for the first time during Miami Art Week (Art Basel Miami) at Glassbox Ironside. The exhibition title comes from the word 'coalesce' which means, "come together and form one mass or whole." COALESCE is the fusion of a creative world created by photography, collage, painting and gold. It is the birth, the destruction and the new life of a body, a texture, human figure, and a look. At the exhibition, view a series of new artworks dedicated to the fragility, enchantment and strength of a woman's body.
Elidea was born in Milan, but resides in Miami. She has won awards for her work presented during Art Basel Miami 2018 and 2019 and has participated in exhibitions in both the U.S. and Italy. Her art can be found in the homes of collectors worldwide. RSVP is required.