Online- Let's Make Dinner, Ages 9-15
Sunday, 08/30/2020-08/30/2020, 04:00 pm-06:00 pm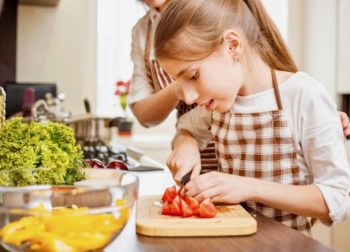 Website
Cost: 30
Our new online weekly cooking series provides children ages 9 to 15 the opportunity to connect with others, learn new skills, discover new foods and gather together to prepare dinner for their family each week.
Limited-size live classes are full of excitement and connection, each class culminating with a hearty family dinner. This class will be the highlight of your week!
Whether your child's dream is to be a chef or they simply want to try something new, watch them develop knife skills, learn about sauce-making, and perfect their seasoning skills as we work our way towards Kitchen independence. Get ready for some kitchen fun as we take the guess work out of what's for dinner.