Ferrari Miami's Cars on Commodore
Saturday, 03/07/2020 – 11:00 am – 02:00 pm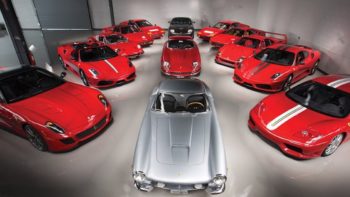 Commodore Plaza
Commodore Plaza,
Miami, Florida 33133
Eventbrite
Cost: Free
The Ferrari Club Of America's (FCA) Miami-Dade Chapter will be showcasing their finest collection on Commodore Plaza in the most iconic part of Coconut Grove. The FCA was incorporated in 1962 and formally recognized by Ferrari S.p.A. in 2010 and invited to join their International Council of Ferrari Clubs. The club has 16 regions and 34 chapters across the U.S. and Canada and is considered the world's largest Ferrari club.
Come experience what this legendary brand has built through the decades; and while you're there, take a chance to visit Coconut Grove's charming boutiques and restaurants on Commodore Plaza while our resident DJ plays live music. This event is free and everyone is welcome!
The Grove offers a warm, laid-back atmosphere with galleries, gourmet restaurants, sidewalk cafes and sailboats anchored at the bay. The neighborhood's distinct bohemian flair and lush tropical canopy make this one of Miami's favorite neighborhoods for locals and visitors alike.