The Art Society Broward at Westfield Broward Art Gallery
Thursday, 02/27/2020 – 04/01/2020 10:00 am – 09:00 pm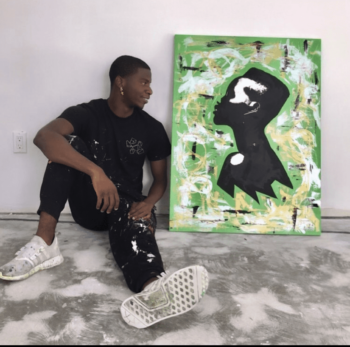 Westfield Broward
8000 W. Broward Blvd,
Plantation, Florida 33388
Website
Cost: Free
Westfield Broward has partnered with ArtServe, Inc. to present The Art Society at Westfield Broward Art Gallery, a three-month rotating art exhibit. The Art Gallery is dedicated to showcasing and selling the works of local artists, commission-free! The Gallery serves as one of the most diverse in Broward County, where a multitude of cultures converge, creating an energetic atmosphere and a sense of community.
Through April 1, guests are invited to view the exhibition, "BLACK" by artist Jimmy H. Camille, in Celebration of Black History Month.
About the artist: When most teenagers between adolescence and adulthood were transitioning, Jimmy Camille's unique expressions of art were his outlet. His life-altering journey into the art world began at the age of seventeen. Born in the sunny city of West Palm Beach, Jimmy Camille is a self-taught artist found at many South Florida college campuses free-styling his works to the public. His thought provoking mixed mediums were the catalyst for his title "The Art Monster." Jimmy's vision can be seen in the beautiful intertwining of contemporary, pop, and abstract mediums, a platform that adds lucidity and relevance for his fast growing and captive audience.