Breakfast in the Park with Daniel Arsham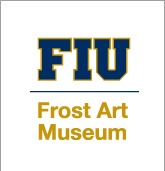 Sunday, 12/07/2014 – 09:30 am – 12:00 pm
The Patricia & Phillip Frost Art Museum
10975 S.W. 17th Street,
Miami, Florida 33199
Webpage Link
Cost: Free
Each year, in celebration of Art Basel Miami Beach, The Patricia and Phillip Frost Art Museum at Florida International University hosts Breakfast in the Park. This event draws hundreds of art enthusiasts, patrons, collectors, gallery owners and artists from around the world, many of whom are visiting Miami for Art Basel. Each year a noted sculptor is invited to speak. Guests enjoy a complimentary outdoor breakfast, informal lecture and guided tours of The Sculpture Park as well as the exhibitions in The Frost Art Museum.
This year's speaker, Daniel Arsham is a contemporary American artist whose art blurs the lines between art, architecture and performance. He explores issues of natural versus manufactured or intention versus happenstance.
In 2003 Arsham graduated from The Cooper Union for the Advancement of Science in NYC and received the Gelman Trust Fellowship Award. Arsham's work has always played with notions of architecture. His sculptures and installations make architecture do things that it is not supposed to do. It wrinkles and ripples, and appears to blow like a curtain, it confounds our notions of how architecture is made and used.
In 2008, Daniel Arsham and Alex Mustonen established Snarkitecture, a Brooklyn based art and design studio that creates everything from functional objects to installation to stage design. It is a collaborative practice that aims to make architecture perform the unexpected, focusing on the investigation of structure, material and program and how these elements can be manipulated to serve new and imaginative purposes. Snarkitecture has received many high profile commissions including the baseball stadium in Miami, Storefront in NYC and Design Miami 2012.
Arsham's work has been shown at PS1 in New York, The Museum of Contemporary Art in Miami, the MCA Chicago, Athens Biennial in Greece, The New Museum in New York, Mills College Art Museum in Oakland, California and Carré d'Art de Nîmes, France among others. Daniel Arsham's artistic practice includes commissioned public art, performance and architectural projects including several high profile collaborations with choreographer Merce Cunningham, Producer Pharrell Williams, Dior Homme, Jonah Bokaer and Designer Hedi Slimane.
Daniel Arsham was born in Cleveland, Ohio in 1980, was raised in Miami and currently lives and works in New York City.