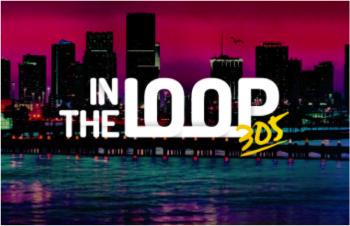 Here at In The Loop, we know there are always places to be and events to attend. Each Friday, we feature a special "where to be" post on our blog to make sure every day of the week has some sort of cultural event to check out. We hope that you all can come out into the community and learn and commemorate some influential people and events around Miami! Have something coming up that you'd like to see here? Tweet us @Loop305 using #WhereToBe hash tag!
Friday, August 15, 2014 6:00pm – 3:00am
A Caffeinated Friday Night
Cafeina Wynwood Lounge
297 NW 23rd Street,
Miami, Florida 33127
Cost: FREE
Saturday, August 16, 2014 7:00pm – 10:00pm
Downtown Hollywood Monthly Artwalk
Downtown Hollywood
Art and Entertainment District that stretches for several blocks along Harrison Street, Hollywood Boulevard and Federal Highway,
Hollywood, Florida 33020
Cost: FREE
Sunday, August 17, 2014 11:00am
Gables Bike Tour: Coral Rocks!
285 Aragon Ave. Coral Gables, FL
Price: $10
Monday, August 18, 2014
Magnum Mondays with DJ Obscene
2377 Collins Ave.
Miami Beach, FL
Tuesday, August 19, 2014 2:00pm – 11:00pm
Samba & a Movie
Sushi Samba
180 Aragon Avenue – in the Westin Colonnade Hotel,
coral gables, Florida 33134
Cost: $39
Wednesday, August 20, 2014 11:00pm
Ladies Night
1342 Washington Ave.
Miami Beach, FL
Cost: FREE
Thursday, August 21, 2014 8:00pm
Metal Meets Wood
2531 NW 2nd Ave.
Miami, FL
Cost: FREE