Salon Allure 2013 – The Premier Curator Of Luxury And Boutique Swim, Resort And Accessories Talent During Miami Swim Week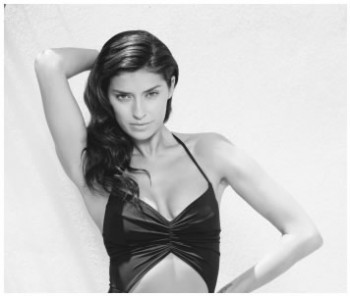 W South Beach
July 20-23rd
2201 Collins Avenue
Miami Beach, FL 33139
www.salonallure-online.com.
Opening Night Event and Fashion Presentation
Friday, July 19, 7:30pm, details TBA
Salon Allure, the ground-breaking four-day boutique lifestyle show, celebrates its fourth year by once again raising the bar during Miami Swim Week and continuing to draw the world's most exclusive luxury and boutique brands in swim, resort and accessories.
The event takes place July 20-23rd at the stunning oceanfront W South Beach Hotel and Residences and will include top luxury and fine boutique brands such as Marysia Swim, 6 Shore Road, Acacia Swimwear, Baraca Chic, Issa de 'mar, Kikidoll, MIKOH Swimwear, Salt Swim, So De Mel Swim, as well as exciting new brands like GREENLEE Swim, whose US-made mix and match swimwear is made of 75% recycled nylon; Le Swim, a line of swimsuits and après-swim wear made with the finest Italian workmanship and fabrics founded by veteran designer, former fashion editor and LA-based stylist (clients include Madonna, Katie Homes and Cameron Diaz), Adriana Caras and Italian-based co-designer Rita Terzulo; and Minimale Animale, a 2 Southern California brand whose signature swimwear will be accompanied this season for the first time by dresses, shorts, crop tops and baseball tees, all inspired by classic '90s Venice Beach and cult film Point Break.
"We are excited about the incredible talent that Salon Allure continues to attract. Our brands represent the best in the market in terms of fashion, style, and a luxury proposition for discerning consumers. Salon Allure continues to offer the best platform and location for designers to engage with retailers and media. We are fortunate to be able to partner with pioneering designers and industry leaders from the most prominent retail and media outlets in the country," says Rick Fatzinger, co-founder of SALON ALLURE.
"We look forward to another season of growth and success for our brands." Citing the buyer-presence and soothing environment as their draw, Mikoh Swimwear founder Kalani Miller says, "Both Oleema and I are thrilled to be a part of Salon Allure for the third year in a row. We look forward to heading to Miami every July and spending a week in the Miami heat. Salon Allure has been a beautiful place to show our line and we love showing MIKOH while overlooking the aqua blue Atlantic Ocean. The laidback and fresh vibe of Salon Allure go hand-in-hand with the MIKOH Collection." Oleema Miller, the other half of the prestigious line, adds, ""With the Atlantic Ocean as the backdrop to show off our 2014 Collection, Salon Allure captures the look, vibe, and feel that the swim industry and MIKOH embody."