Free Family Fest Wonderland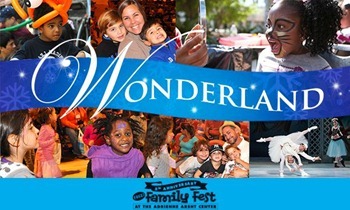 Saturday, March 9 @ 11:30 AM
Adrienne Arsht Center for the Performing Arts
1300 Biscayne Boulevard
Miami, FL 33132
Admission is Free!
Click Here To Reserve First-Access Passes
Or call 305-949-6722 today!
Parking is only $5 in Lot C for attendees!
11:30 a.m. – Outdoor activities on the Parker and Vann Thomson Plaza
(No First-Access Pass required)
2:00 p.m. – Special performance in the Ziff Ballet Opera House
(First-Access Pass required)
Miami City Ballet's Ballet for Young People program brings the entire family together through dancing and fun! This year, MCB's international dance stars perform George Balanchine's delightful The Steadfast Tin Soldier and Sir Frederick Ashton's enchanting Les Patineurs (The Skating Party).  Loosely based on Hans Christian Andersen's tale, The Steadfast Tin Soldier recounts a sweet love story between a tin soldier and a pretty paper doll.  The stage then transforms into an intimate skating pond surrounded by a winter-wonderland in Les Patineurs …there is even snow! Audiences of all ages will leave with a smile on their face after experiencing the joy of these charming works.
About Free First-Access Passes: These passes provide patrons with first access to seating in the theater. Seating is "first-come, first-served" for the performance and passes do not guarantee a seat.
Patrons who do not reserve their passes can join the stand-by line beginning at 1 p.m. outside the theater. Passes expire at 1:45 p.m. Patrons in the stand-by line will be let into the theater at 1:45 p.m. if seats are still available in the theater.