10th Annual Big Cat-nap Campout at Zoo Miami
Saturday, 02/09/2013, 06:30 pm – 08:30 am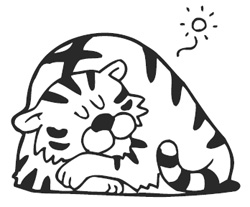 Zoo Miami
12400 SW 152 Street,
Miami, Florida 33177
Webpage Link
Bring your family and experience the 10th Annual Big Cat-Nap Campout! Pitch your tent in one of our own "grasslands" for a real camping experience. It's happening Saturday, February 9, from 6:30 p.m. until Sunday, February 10, 8:30 a.m.,so pack up your camping gear and head on over to experience a night of wilderness, complete with sound effects (provided by Zoo animals)! Children must be at least 6 years old and in the first grade to participate. Next day admission to the Zoo is included. Pre-registration is required.
During the campout you'll enjoy a:
Behind-the-scenes tour with up close and personal views of selected zoo animals
Knowledgeable keeper and guide
Campfire complete with S'Mores
Commemorative T-shirt
Continental style breakfast
Registration Information
Completed Registration form must be submitted with payment by fax, mail or email. Make checks payable to Zoological Society of FL (or ZSF). To download form visit www.zoomiami.org.
Mail: Education Department
Zoological Society of Florida
12400 SW 152 ST
Miami, FL 33177
Fax: 305-255-7126
Email: education@zsf.org
A confirmation letter will be sent by email or fax when processing is completed.