The Magic Flute presented by Florida Grand Opera
Sunday, 02/10/2013, 02:00 pm – 05:00 pm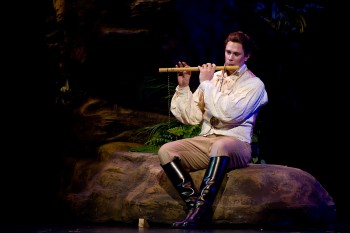 Adrienne Arsht Center for the Performing Arts of Miami-Dade County/Ziff Ballet Opera House
1300 Biscayne Boulevard,
Miami, Florida 33132
Webpage Link
Florida Grand Opera welcomes a new year with one of the most performed opera in the world – Die Zauberflöte (The Magic Flute). The handsome prince Tamino is charged by the Queen of the Night with the rescue of her daughter, the lovely Pamina, and as his quest nears its end, the prince begins to realize who the real villain is in this story. Soprano Jeanette Vecchione stars as the Queen of the Night, following an astounding performance in Paris at the Théâtre des Champs-Elysées.
Sung in German with English and Spanish projected translations.
Thank you for using Soul Of Miami!