Picnic in the Park at the Deering Estate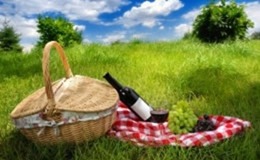 Sunday, January 20, 2013, 10:00 am to 4:00 pm
Deering Estate at Cutler
16701 SW 72 Avenue
Miami, FL 33157
305-235-1668 ext. 233
More Info
Admission: $7 for all ages!
Free admission for Deering Estate Foundation Members & children under 4.
Picnic in the Park
Spend a relaxing day with your family & friends at the Deering Estate and enjoy a picnic on the main lawn. The Deering Estate will be open to guests for a reduced rate of $7 for all ages!
Chef David Schwadron Catering and Joanna's Marketplace are the official picnic providers for the Deering Estate at Cutler and can be contacted directly for preordered meals. Preordered picnic baskets are available for delivery to the Estate or for pick-up. Please call 305-238-5881 for Chef David Schwadron Catering and 305-661-5777 for Joanna's Marketplace.
"Picnic in the Park" activities include:
Bocce ball, croquet & badminton;
Historic House Tours at 10:30 am & 3:00 pm;
Natural Areas Tour at 12:30 pm;
Performances throughout the day by the Tandem Theatre Project;
"Guardians of the Everglades" Exhibit;
and the Ceramic League of Miami Exhibit.