Seductive Salsa/ZOUK Thursdays!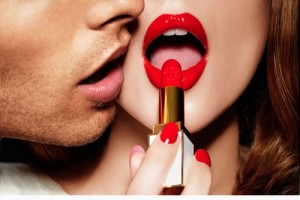 8/23/12, 9pm-3am
The Well Lounge Miami Beach!
444 W 41st Street
Miami Beach, Florida 33140
www.thewellmb.com
Ladies Love The Well Lounge!
This Thursday! Dress To Impress! Food Now Available!
The party this Thursday is going to be at the world famous The Well Lounge in Miami Beach….next to The Forge.
Formerly known as The Glass and Jimmy Z's
Salsa Classes and Zouk Classes: Starts at 9PM Sharp!
Gentlemen: Cover only $10 after 10PM B4 10pm No Cover!
Ladies: Free before 11:30PM! After 11:30pm $5
We appreciate your Support!
Equipped with polished wood floors, elegant venue with 2 full decked bars!
Free parking at the meters! And Free Parking in the Rear! Did we say Freeee Parking?! Yes Free Parking!
We Are Serving Food! As Well at The Well! Ask the Bartenders for Menu!
$7 Rum and Cokes
$7 Vodka Cranberries
$3 Waters
All the way from Salsa Central Dance Studios and Tapas y Tintos! Ricky Torres will be teaching a LA style salsa class at 9PM sharp! Don't miss it! Come get your early groove on!
On the second room of The Well, All the way from Brasil! We will have Fabiano "Nyx" Trofino and his dance partner Kendra Haynes teaching a one hour ZOUK class! 9PM sharp – 10PM
DJ Pelito Largo spinning the best Salsa Merengue Mambo Cha Cha and Bachata all night!
So come out tell a friend or two and let's celebrate our love for music!
See you Lovely Ladies there! This Event is About You!
And "IF" you play Instruments, Feel Free to Bring them! And get a Free Drink Ticket! Congas, Bongos, Cow Bells, Claves, etc …But you gotta KNOW How to Play!lol