In Silence, By Memory By Rafale Valdez Cocktail Reception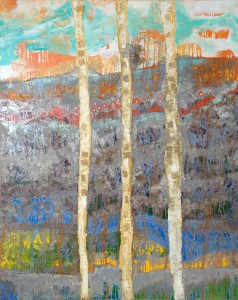 Saturday June 9, 2012, 7:00 p.m. – 10:00 p.m.
Borinquen
100 NE 38th Street, Suite # 3
Miami, FL 33137
In Silence, by Memory
A Solo Exhibit Featuring the Work of Award Winning Artist :
RAFAEL VALDEZ
(between 2003 and 2012)
Native of Guayaquil, Ecuador, Rafael Valdez presently lives in Miami. His presence transpires authenticity as well as great depth and easiness, all in a rhythmic flow, as being very rooted in the presence, so does his work, colors, tones, and brush stokes…A statement of pain, hope and beauty all manifesting at the same time.
The art of Rafael Valdez is brief. His forms are imagined and the canvas sober, with a selection of colors that empowers his work and impacts the viewer. Not in vain has he morosely weighed each detail of his paintings; introducing himself into the skin and the eyes of the spectator, unfolding himself, and thus able to unlock the keys of his art and their psychologically subterranean bottoms, which capture instantaneous and illuminated visions of a world in which desires and demons still unformed float and seek to be expressed in the only coherent way possible: ART!