An Exclusive Celebration at The Facility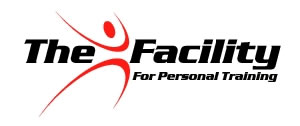 Thursday, June 14, 6:30-8:30
1200 South Rogers Circle
Suite 3
Boca Raton, FL 33487
www.TheFacilityBocaRaton.com
RSVP to: garybthefacility@gmail.com (you may bring up to two guests).
An Exclusive Celebration At The Facility. Inviting Business Owners, Presidents, Managers, and CEOs to an exclusive Open House, featuring Complimentary Appetizers, Wine Bar, Live Music, Chair Massage, and More. Everyone who attends receives a VIP Gift Bag, including a copy of the top-rated book on decision making, Smart Choices. Come Discover Your Best Solution for Personal & Corporate Wellness. Whether you simply want to work out in a more effective, more private environment — or you wish to improve the health and productivity of your employees — it pays to talk to us.
Our goal is to have all individuals accomplish their potential both physically and mentally by experiencing a novel and intelligent approach to fitness. The DVNS Training SystemTM is designed to assure proper functional and safe technique and stays one step ahead of mental and physical adaptation. This is not just another fitness trend. Trends may change but anatomy and applied science do not. Dynamic Variable Neuromuscular Stimulation SystemsTM is the way fitness should be!