Camper with Emirates Team New Zealand Celebratory Weekend for The Volvo Ocean Race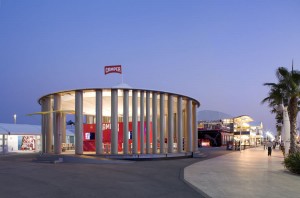 May 18th to May 20th.
Camper in collaboration with Emirates Team New Zealand, is half way through the nine-month, and nearly 40K nautical mile race around the globe. The Volvo Ocean Race is an exceptional test of sailing prowess and human endurance. During the nine months of the Volvo Ocean Race, which started in Alicante, Spain in October 2011 and concludes in Galway, Ireland, during early July 2012, the CAMPER team will sail over 39,000 nautical miles of the world's most treacherous seas via Cape Town, Abu Dhabi, Sanya, Auckland, around Cape Horn to Itajaí, Miami, Lisbon, and Lorient. It is undeniably the world's premier global race and one of the most demanding team sporting events in the world.
To celebrate the only stopover in the United States, Camper is organizing an celebratory weekend. This weekend will take place in Miami from May 18th to May 20th.
Camper has teamed up with the best of the best to take on this race. To name a few, they have collaborated with the renowned architectural designer Shigeru Ban to create a traveling pavilion. The design of the boat was created by Marcelino Botín- alongside Cookson Boats- who is known for designing some of the fastest racing yachts in the world and has enjoyed unprecedented international success, winning a host of world championships and many of the worlds most prestigious sailing events. Additionally, Mark Farrow-the man who made his name creating minimalist album covers for Kyle Minogue and Pet Shop Boys- has designed the graphics for the boat and sails. Mark Farrow is considered to be one of the most important graphic designers working today.