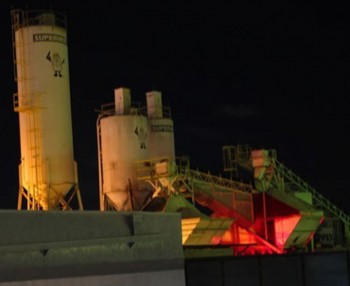 Bird Road Art Walk-Saturday, June 18 (& every third Saturday of the month)
Saturday, June 18, 7:00 pm – 10:00 pm
Bird Road Art District
located just off the Palmetto Expressway between Bird Road (SW 40 Street & SW 48 Street)
Website.
Experience Miami's Art Scene at the Bird Road Art District. On the third Saturday of each month the artists and galleries of one of Miami's oldest art districts open their doors from 7:00 pm – 10:00 pm.
Meet artists in their studios, view gallery exhibits, enjoy complimentary wine & light bites, plenty of free parking & a free shuttle bus that will take you to all the participating venues.
The Bird Road Art Walk includes a broad range of contemporary, emerging and established artists working in a variety of mediums; hand-blown glass…, painting in all genres, mosaics, frescos, installations, photography, conceptual art, sculpture, digital art etc… can all be found.
Join us for the Bird Road Art Walk
Start your art walk at any of these participating venues: Abuela Art Gallery
Accent Alternative Art Space, Akuara Teatro Workshop/ Theater Avellaneda,
Aperture Studios, Cesar Art Studio
Chavarriaga Fine Art Studio, Deadalus Art Projects, Erik Speyer Studio, Esteban Blanco Art Studio, Frame & Framing Inc., Gina Guzman Stained Glass Studio, Ismael Gomez Peralta Art Studio
Luis Fuentes' Radical Art Spot, Madero Art, MANO Fine Art Project Space, Matthew Miller/Nickel Glass Studio
Miami Art Club, Nestor Arenas Art Studio
Onate Fine Art Gallery, Rafael Consuegra/ Cuadart Studio & Gallery,
Ray Azcuy Art Studio, Romero-Hidalgo Artists' Studios, Sandy Levy-Visual Impact Photography, SPEAK! Miami's Most Diverse Open Mic, The Young Artists Academy, Tropical Art Gallery @ Palmetto Carpet, Valmar Design Gallery, Warehouse Alternative Space
More info available on our facebook page and website.
Stay in connected:
Facebook: Bird Road Art District
Twitter: @BirdRoadArts
Web: www.manofineart.com
Map.