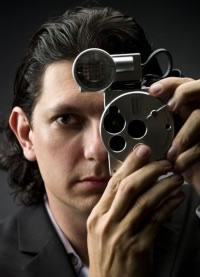 Socialmiami.Com Along With Trio On The Bay To Celebrate The 50th Edition Of Social Manny With Renowned Photographer, Manny Hernandez
Wednesday, May 4 from 8 to 10 p.m.
Trio on the Bay
1610 79th Street Causeway.
RSVP 305.803.5505 or socialmanny@jejeconsulting.com
SocialMiami.com along with Trio on the Bay invites you to a very special celebration in honor of renowned Photographer Manny Hernandez. The festivities will take place on Wednesday, May 4 from 8 to 10 p.m. at Trio on the Bay, located at 1610 79th Street Causeway.
Bacardi and Martini® will provide cocktails for the evening and sumptuous passed hors d'oeuvres will be provided from the kitchen of Executive Chef Klime Kovaceski at Trio on the Bay.
Manny Hernandez has been shooting the South Florida Social scene for well over 20 years. He has photographed Miami and the world's most influential "Movers and Shakers," South Florida's High Society and celebrity events and most recently showcased his work in last year's Art Basel with a photography exhibit "This Is It."
Loved, admired and acclaimed, Manny's friends such as Stephanie Ansin, Marvin Ross Friedman, Adrienne bon Haes, Melanie Cohen, Rudy Perez, Sarah Arison, Jorge Plasencia, Ashley Turchin, Jillian Jacobson, Lissette Gonzalez, Dana Shear, Jeff and Yolanda Berkowitz, Tony Japour, Amy Rosenberg, Allison and Chip Brady, Erin Newberg, Michele Sadkin, Lisa Petrillo, Sussane Birbragher, Charlie Cinnamon, Stephanie Sayfie Aagard, Suzy Buckley and Aaron Glickman, along with many more will come together to officially celebrate the 50th Edition of Social Manny, Manny's weekly celebrity social page that runs exclusively on SocialMiami.com.
SocialMiami.com is the definitive source for all things social in South Florida. From its exciting, multi-cultural urban core to its architecturally stunning high-rises that line the SoBe coast, Miami is a seductive playground centered on art and design, fashion, philanthropy, dining and events. And SocialMiami.com is there – promoting, documenting and supporting.