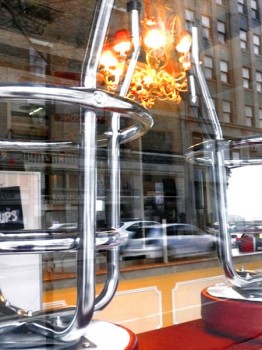 "in New Light" Sabine Kutt Solo Exhibition
Opening reception: Saturday, March 12, 2011. 5:00 – 11:00 p.m.
Miami, DACRA Art and Design Space
4141 NE 2nd Avenue, Ste 101C
Miami, FL 33137
www.dacra.com
www.skfineartphoto.com
From March 15 through March 19, 2011
"In New Light" Photography as Painting – The Magic of the 'In-Between' Realm
Sabine Kutt, an international fine art photographer, will present her latest images at a solo exhibition at DACRA Art & Design Space owned by Craig Robins.
In her first career as a ballerina and choreographer Sabine Kutt was fortunate to work with many legendary European dance and acting companies. This theatrical background is reflected in her photographic work in an ever-changing variety of subjects, themes and styles. In her alluring abstracts, she applies the formal compositional theories of stage design to the format of photography. Other examples of her art have the strength of well-lit yet seemingly casual studies with a beckoning romanticism. Her photographic technique in these pieces creates a feeling reminiscent of classic watercolors and oil paintings. In all of her work she experiments with alternative techniques and media, hand-crafting each piece to capture a fleeting moment in time.
Sabine Kutt's photos impress upon one's imagination the magic of this "state of inbetweeness"- the transition from photograph to painting, the changes from lucid tones to opaque color, the metamorphosis of the objective on ones thoughts. Her works live in the transcendental glance of the arrangement of our seemingly banal surroundings. Still and shrill, frozen moments in time persist through the composition, movement is 'released' and a feeling somewhere between remembrance and desire is set in motion. Her photos are like watercolor paintings, snap shots in pastel. They search for the completion of form in arbitrary everyday pleasure and find originality in their creation.
Sabine Kutt lives and works in Delray Beach, Florida.
For more information about local openings and events, please visit www.miamiartguide.com